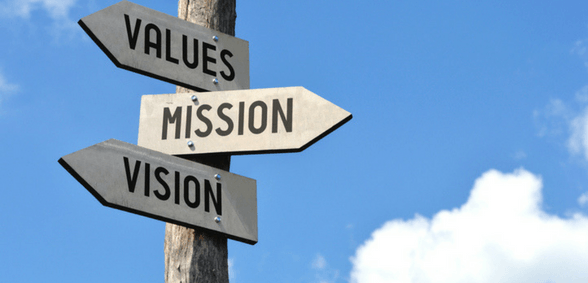 What kind of leader are you? Personal mastery – or developing your 'self' – can help you to become a better leader by improving your capacity to respond to your team. Dr Glenn Wallis, co-author of Leader iD, discusses the importance of developing 'self' and takes this one step further by considering how it can help create an agile and positive workforce
What is personal mastery?
Nearly 30 years ago Peter Senge wrote The Fifth Discipline: The art and practice of the learning organization. In this seminal work, Senge asserted that organisations should encourage people to develop continually to increase their capacity. Increased personal capacity, he wrote, would result in the whole organisation being more agile.
In our book, Leader iD, David Pilbeam and I identified nine key attributes of outstanding leaders. Several of the nine fit the 'personal mastery' narrative. One key attribute, the 'spirit of discovery', particularly speaks to Senge's ideas. Our version of 'spirit of discovery' has both an external and internal focus. For the former, external, think of a hybrid between Kaizen methodology – making small but continuous changes to better operations – and lean methodology – applying lean techniques to drive improvement. For the latter, internal, the focus is on self-reflection and seeking feedback against a model of excellence.
The best leaders manage a paradox around mastery; on one hand, they're restless about closing the gap between their desired future state and their current reality. But they also actively generate this 'creative tension' by continuing to paint an ever-more aspirational vision of excellence as they define it.
Why is personal mastery important?
I believe personal mastery is less about technical excellence and more about developing the 'self'. By becoming an increasingly developed person we will possess an improved capacity to respond more effectively to a wider range of scenarios and people.
Gone is the cookie-cutter approach – instead we will access a more sophisticated set of possible reactions. As a leader, being able to flex your style to meet your peers, members of your team, your line manager and customers as individuals, is much more likely to result in a positive interaction for both parties.
How might you go about achieving a culture of personal mastery in the workforce?
The benefits of creating a culture where employees embrace personal mastery are clear; the cautionary note is that creating such a workplace can seem a bit idealistic – a thought worth holding onto before you start to implement a culture change. You see, developing 'self' is a real challenge – it's not a quick win and there will be some obstacles along the way. This kind of deep-level change is not possible to sustain over the long-term through traditional change management approaches. (Hint: don't try to 'sheep-dip' your way to a culture of personal mastery!)
The primary objective is to build a culture where people are more conscious of what they want from life and work, who can assess themselves against these future states and execute a plan to succeed. Many people go through their entire lives without asking themselves such questions and doing this level of thinking – hence, the challenge for organisations.
The good news is that it can be done. Here are three important steps to take:
Develop high levels of self-efficacy
Through coaching, action learning groups and the appropriate use of 'nudge theory' (positive reinforcement), encourage people to think about their vision for excellence in life and work. Regularly measure progress.
Develop self-awareness, especially by encouraging high-quality feedback
High-quality feedback is a great way to develop self-awareness, which is vital to progressing towards personal mastery. Develop everyone, especially leaders, to be comfortable receiving and providing high-quality feedback which will be useful for promoting growth.
Hold leaders accountable for being effective role models
I'm convinced that leaders are never not role modelling. If that assertion is accurate then it will be vital for the success of the drive for building a culture of personal mastery that leaders at all levels are able to role model excellence consistently and over the long-haul – not just when they know the spotlight is on them!
Dr Glenn P Wallis is an expert leadership coach and is the co-author of new business book  Leader iD
Out now, priced £14.99
Published by Pearson Education Limited 
Don't forget to follow us on Twitter, or connect with us on LinkedIn!