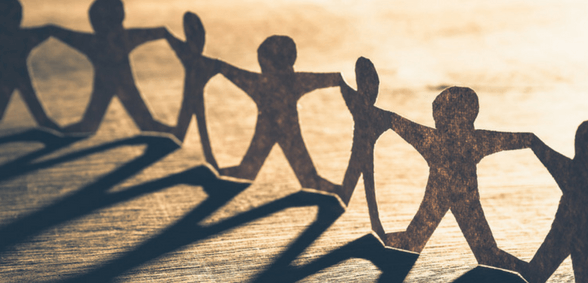 General practice is a first point of contact for around 90% of patients accessing the NHS – it's hectic and this is a burden felt and shared by each member of the practice team; sometimes, to thrive in such a high-pressure, high-demand environment requires the support to step back and take stock.
GP-S is a free peer mentoring and coaching service for general practice staff – located within Nottinghamshire, Derbyshire, Telford and Wrekin, and Shropshire – which seeks to build resilience in the general practice workforce by allowing staff time and space to develop their personal goals. Further, the service aims to improve recruitment and retention by improving wellbeing and empowering individuals to make positive changes.
Practice Business caught up with three of GP-S's mentors who share how the mentoring programme has helped those they have worked with.
By allowing employees and employers time and space to develop themselves, peer mentoring can increase staff wellbeing which, in turn, has a positive impact on the wider practice. On top of this, mentoring can aid recruitment and retention of staff; in 2017 GP-S found that 78% of all those surveyed had decided to stay in general practice as a result of our mentoring and coaching service.
From 'nowhere to go' to 'game on'
Louise Perkins is a practice manager mentor. In her experience, engaging with a mentor or a coach is an opportunity to reflect on your role and, granted a new perspective, consider your challenges in a creative way, developing the skills and solutions you need to drive forward.
"Practice manager mentoring via GP-S has been invaluable for both retaining staff in general practice and upskilling new managers, enabling them to develop strategies for coping and channelling practice energy," she says. "Simply allowing time and space to think helps but this is enhanced through challenge, reflection, different perspectives. The time given to let imagination, wonder and creativity flourish creates great change."
"In short, the process can pick people up from 'nowhere to go' and challenge those already very skilled to be even better – motivational for all involved and a privilege to be part of."
Discovering your own answers
So, what does a mentoring programme look like? "GP practices are busy and stressful places to work; sometimes staff need to be empowered to recognise that they must have space and time to achieve more," Anne Walton, a practice nurse mentor, explains. "Our programme means practices can allow their staff to access mentoring and explore their goals, self-confidence and, as a result, strengthen the teams they work in."
Mentoring is not about being told what to do; it's about having access to the right kind of support that allows you to develop the best solution for your situation. Having a mentor enables you to speak with someone who understands your situation so that, together, you can tease out something that works for you as well as how to achieve it – it's an active conversation.
"The nurses I have mentored have had a variety of issues to discuss. Often, they think the mentor is going to tell them what to do and tell them how they can do it; but the mentor never directs, only allows the mentee to find their own solutions. At the end of the sessions the mentee often realises they're finding the answers they've craved but couldn't realise without the support of the mentor," Anne explains.
"The next step in the model is 'How do I achieve? The mentor can support them to realise how without any direction, just supporting them to make their decisions. Mentoring is not counselling – it is very different."
Supporting individuals supports the practice
The GP-S mentoring and coaching service supports practices as well as individuals, Dr Ilona Bendefy, one of GP-S's management leads, lead mentor and GP peer mentor, tells us – mentoring through GP-S supports not only the individual, but the practice as a whole.
"Giving people time to reflect, to take steps to make even small changes at work and at home and to regain control of their work life balance, supports them not only as individuals but also the practice teams they work in," she says. "All our mentors are local GPs, practice managers or nurses who have undertaken rigorous training and evaluation. They are matched by speciality to mentees."
"GP-S is an opportunity to have protected time away from commitments to consider personal priorities and achieve goals – facilitated by an experienced colleague," Dr Bendefy explains. "It's useful for anyone considering making any changes or decisions and for doctors who are facing difficulties. It's equally helpful for those who aspire to greatness.
"Mentors will help by listening, supporting, questioning, motivating and challenging your ideas, acting as a non-judgmental, critical friend but will not tell you what to do."
Managing increasing workloads, policy updates and new legislation isn't always a walk in the park and having the additional support of someone who knows, someone who understands, can be invaluable. If you are in the Nottinghamshire, Derbyshire, Telford and Wrekin, or Shropshire areas this is a great support to have access to. Even if you may not feel that you need a mentor yourself at the moment, is there someone else in your practice who needs the support?
To find out more about the scheme, if it would be possible to set up in your area, or to contact them, visit
GP-S,
or you can email:
[email protected]
Don't forget to follow us on Twitter, or connect with us on LinkedIn!