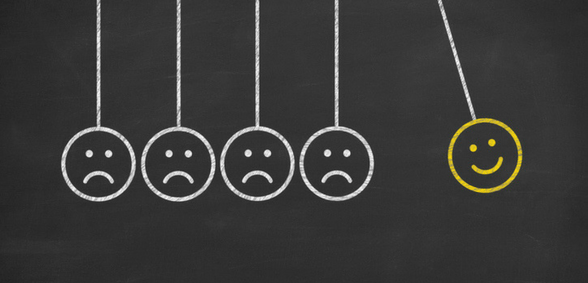 The NHS isn't providing the necessary support to children and young people who are experiencing mental health problems, according to the latest PAC report
According to a new report from the Public Accounts Committee (PAC), the NHS is "failing" children and young people with mental health issues.
As reported by The Independent, a lack of appropriate support is leading to some patients facing rejection due to their condition not being deemed "severe" enough.
The PAC report states that just three in 10 children are getting the treatment they need, and that long waits are pushing some to crisis point.
As well as not receiving treatment, many children and young people are also not monitored for progress or pointed towards other services.
The report states: 'NHS services are turning away many children and young people because their condition is not considered severe enough to warrant access to overstretched services, even though it can later deteriorate to a point of crisis'.
Labour MP, Meg Hillier, who chairs the PAC, added: "Children and young people with mental health conditions are being failed by the NHS.
"Provision is far below required levels and many people who do get help face long waits for treatment. This can be devastating for people's life chances, their physical health, education and work prospects.
"We will be keeping a close eye on the real-world impact of the measures proposed in the government's 10-year plan for the NHS."
BMA consultants committee deputy chair and NHS child and adolescent psychiatrist, Dr Gary Wannan, stated:
 "This report is very concerning and highlights that significant progress needs to be made to improve child and adolescent mental health services (CAMHS) as young people are continuing to be failed by the system.
 "It is completely unacceptable that only three in ten children and young people are getting the treatment they need and for those who are getting treatment, considerable waiting times means that they are being placed at even greater risk of their condition worsening.
 "The BMA have long been calling for improvements in this area with a recent survey¹ of CAMHS professionals revealing that over nine in ten felt that it was poorly funded and nearly six in ten felt that this had negatively impacted on their ability to do their job.
 "It is clear from this report that efforts to tackle the workforce crisis in mental health must be ramped up, though the apparent lack of detail on workforce in the government's 10-year plan is particularly concerning and must be rectified.
 "With mental health care accounting for almost a quarter of overall activity in health and social care, the £2.3bn allocation for mental health as part of the Long-Term Plan is not proportionate to the amount needed and will not facilitate genuine parity between mental and physical health services.
 "As well as improved access to treatment, the focus on mental health prevention must be accelerated with the BMA recently calling for mental health to be factored into all major policy decisions.
"It is shameful that in this day and age so many vulnerable children and young people are effectively being let down by the system and this must change."
Don't forget to follow us on Twitter, or connect with us on LinkedIn!