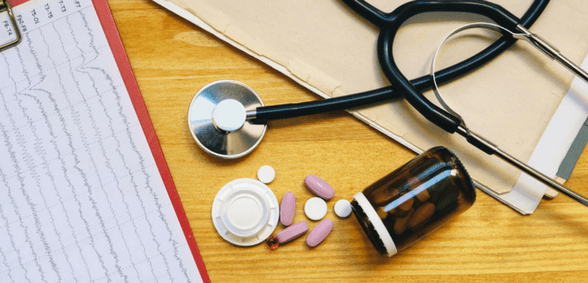 The Isle of Wight has just one GP per 1,700 people, according to Freedom of Information data
As reported by the Isle of Wight County Press, a Freedom of Information request has shown that there are only 82 practising GPs on the entirely island – one per every 1,700 people.
In an open letter to Isle of Wight MP, Bob Seely, the CCG and Isle of Wight NHS Trust, Hans Bromwich, from Cowes, said: "The Isle of Wight would appear to be particularly disenfranchised when it comes to GP numbers by comparison with the UK mainland.
"Additionally, being an island it is not practicable for patients to register with less pressurised GP practices in adjoining counties, constituents are totally dependent on sparse GP availability on the Isle of Wight.
"The island desperately needs its fair and equitable number of GPs per head of population."
The UK has been suffering a lack of GPs, although the number of FTEs in England did rise over the summer – but only after a decline of 500 between March and June.
The Isle of Wight was recently awarded £400,000 from NHS England to help recruit and retain GPs, and the money is already
Martin Wakeley, interim managing director for NHS Isle of Wight CCG, said: "That money is already having a positive impact.
"We engaged with every practice on the Island and spoke to virtually every GP, so we know this extra funding is being spent on the issues that they regard as being the biggest priorities.
"We hope the actions now underway, using this investment, will increase the number of Island GPs by between five and 10 over the next six to 12 months.
"Recruiting more GPs cannot be the only answer, though. Many practices are also employing skilled staff such as nurse practitioners, paramedics and pharmacists to perform some of the tasks traditionally undertaken by GPs, and the effort to employ more goes on.
"While we would love to have more GPs on the Island, and fully expect to see more in the coming months, we know recruitment will continue to be a challenge.
"A huge amount of work is happening very quickly, but we will continue to work with GPs to promote the benefits of working on such a great island, and invest in bringing in the best people."
Don't forget to follow us on Twitter, or connect with us on LinkedIn!