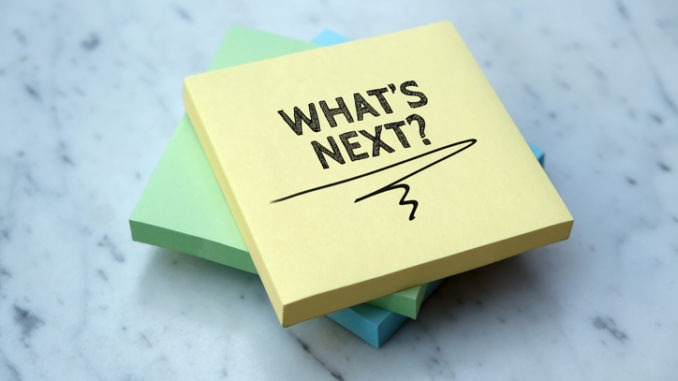 It's important to have fun dates in the diary, little milestones we can achieve when we're in such strange times. We are now facing subtle changes as we work towards easing the lockdown, but it's still a slow process. Starting planning even the simplest of normal tasks is difficult, and it's okay to feel disappointed about how it's all going
CREDIT: This is an edited version of an article that originally appeared on Happiful
As we continue to stay at home, it's only natural to grieve for the things that could have been – the holidays, weddings, and birthdays. But there are things we can do to ensure we have a calendar full of important moments, and plenty of smiles. So here are seven ways you can look forward to something right now.
Do something for yourself
As the majority of us stay at home it can be easy to fall into a routine that sees us never changing out of our pyjamas, with days merging together. For some, staying in our PJs is a luxury – for others, a sign of despair. So pick a day – one that you know you're less likely to be interrupted – and devote a couple of hours to a hot soak in the bath, refreshing shower or any self-care ritual that leaves you feeling a little revived. Put this down in your diary every week and look forward to dedicated you-time.
Put it in the calendar
Research when the next release of your favourite TV show, book or PlayStation game is happening, and write it down in your calendar. Entertainment like this has the ability to encourage us to escape normality for just a few moments and, in doing so, will give some respite if you're struggling with the current situation.
Treat yourself
When you've ordered something in the post there's always a little rush of delight when it's finally delivered – this feeling is to be cherished! Allow yourself a little mindful indulgence this week and order that thing you have been thinking about for a very long time. Pop the date of delivery down in your 'phone and look forward to it making your morning!
Plan your exercise
If you go out for a walk, jog, cycle – or anything that gets you moving on a daily basis, it might be time to change up your routine. Why not try exploring the local park, or turning left instead of right outside your house?
Ramblers UK has some exciting walks on their website where you can enter your postcode and find local ones, or simply Google 'walks' in and around your area for nearby beauty spots. Aim to change your route on a set day every week so you look forward to a change of scenery.
Try a weekly 'work-in'
It might be that you're missing a monthly book group, weekly night-class or your studies have been put on hold, and you want to dedicate your time to something different whilst in lockdown. Again, using the power of Google or Facebook, search for an online group, webinar, or some other online get together that happens every week that you can participate in.
For example, brain-health and wellness start-up Heights has started taking steps to get our brains in gear with their weekly 'work-ins', in preparation for the eventual return to normality. These unique masterclasses are, "Aimed at helping people exercise their minds, strengthen mental resilience and boost brain performance." The 45-minute workshops take place every Thursday evening, and cover topics such as thriving under stress, healthy eats for intelligence and mental wellness.
Make your week look like a week
Try not to let the days roll into one another, and stick to as normal a routine as possible ensuring you work on your work days, sign off on time, and keep weekends or rest days for enjoyment.
The same goes for annual leave. It's difficult to contemplate taking annual leave when you can't do anything with it, but our brains are already working in overdrive to comprehend what we are living through, so we need to acknowledge when we need a break, and listen to our bodies.
Focus on the long run
Finally, in 'normal' circumstances, it's common that you won't really be thinking about that event you've been invited to in 2021 – but, right now, we do have time to dwell.
So, think about that wedding next June, get the invite front and centre on the fridge and remember how much fun you had at the last one you attended. Whatever future event it is, it will come around again and your summers will look brighter.
Support for you
There's no denying that times are tough and, if you are struggling to find joy in your everyday, that's okay. It might be that none of the above works for you, and that's okay too.
If you think you would like to talk to someone in a professional capacity about your worries and concerns there are plenty of options available that provide, confidential, safe spaces.
Coaching is particularly useful for helping with practical methods for coping with self-esteem, redundancy worries and planning future goals.
At a time when it feels like our emotions are riding a particularly long rollercoaster, know that it's okay to look forward to things but also to seek help if you need it.