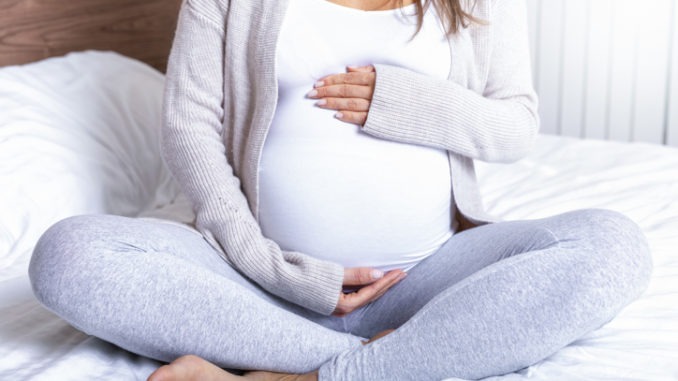 As reported by BBC news, all pregnant women are being advised to get a flu jab as soon as possible to protect their babies and themselves
The Royal College of Obstetricians and Gynaecologists (RCOG) and Royal College of Midwives (RCM) say the free vaccination is particularly important this year because of COVID-19.
Influenza is dangerous to people who are pregnant and can be deadly. Health experts are also concerned a combined outbreak of coronavirus and flu could overwhelm health services.
Though most people recover relatively quickly from flu, pregnancy can change the way the human body handles a viral infection. In rare cases, flu can lead to miscarriage, stillbirth and the death of the mother.
"Flu can be very serious during pregnancy for both mums-to-be and their babies and leaves women at higher risk of complications and, in some cases, can develop into pneumonia," says Gill Walton, chief executive of the Royal College of Midwives (RCM).
"That is why we are encouraging all pregnant women to have the vaccine as soon as possible, so they are protected from flu viruses circulating this winter."
The RCM is also urging all midwives and maternity support workers to get vaccinated – to help protect the families they care for.
Both the World Health Organization and the NHS are worried about the 'double danger' of flu and coronavirus this winter. Scientific research shows getting both diseases at the same time can be serious and may be deadly.
A significant flu season would put extra pressure on health services which already have to the manage the pressures caused by COVID-19 patients.
To avoid that additional pressure, more people are being offered a free flu vaccine this year: anyone over 50 in England is eligible, although people over 65 with health conditions will be prioritised.
The government says there is enough flu vaccine for 30 million people.