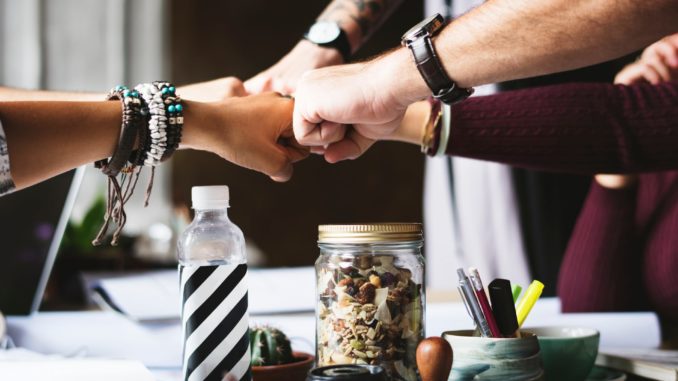 Bouncing back after a setback can be tough, says CityCV career expert Victoria McLean. She offers some strategies to help you cope with negative feedback
Life as a practice manager is challenging. It's a fact of life that you will often have to cope with criticism. Dealing with the emotional repercussions of negative feedback at work can be difficult. When you've put so much into a career – one which gives you a sense of identity, purpose and achievement – criticism is a big deal. But these career setbacks happen to the best of us; as Oprah says, "The only people who never tumble are those who never mount the high wire."
If you stay calm and determined, you can bounce back. Set realistic goals to stay focused – but don't push yourself too hard. Start with small confidence-boosting steps such as:
Don't play the blame game
First, don't take criticism personally. Avoid blaming individuals or acting out any bitter revenge. Stay calm and professional and take practical steps to make the best of the situation. If difficult relationships are affecting the way you work, seek professional mediation advice if necessary.
Don't neglect your family, friends, hobbies and social life. Having a supportive network will help you stay confident and optimistic. And never be afraid to ask for help.
Take time to reflect, and be kind to yourself
If we could listen to our own inner monologue, many of us would find that we say things to ourselves we would never dream of saying to anyone else. If this applies to you, then it's worth taking some time to think about what you're good at. Flip those negative thoughts around.
This is the perfect time to reflect on your career history and list your achievements. What benefits have you brought to the practice? What are you most proud of? Did you improve processes, enhance patient care or save the practice money? Write it all down. It's a huge confidence boost and will help you get back into a healthier frame of mind.
Build a professional brand that aligns with your personal values
Recognise that you work in an extremely demanding role in a challenging sector. Take time to be clear about all your fantastic, transferable skills and the value that you offer. Pin your list of strengths and achievements somewhere where they'll act as a constant, positive reminder and think about creating an engaging, keyword-rich LinkedIn profile.
LinkedIn's not just for job hunters; it offers great networking and knowledge-building opportunities. You can get back in touch with former colleagues and start networking with new contacts. Follow people who inspire you (they don't have to be in the healthcare field). You can also join interest groups, take part in discussions and post your own updates to build your brand.  These steps will all help to boost your self-esteem.
Make the necessary changes
Dealing with criticism also means being able to implement the required changes. If your manager and colleagues see that you can take negative feedback, and implement changes as a result, you'll be respected – not only for being confident enough to receive negative feedback but also for being proactive and flexible enough to respond well to it.
Learn from the feedback – and then move on
There's always something to learn from feedback. Once you've had time to process it, ask yourself, 'What have I learned about myself? What have I learned about others? How can I improve, and what can I do differently from now on?'
Learning from difficult situations is critical to your career development. Try not to keep replaying and repeating the negative feedback in your head – instead, divert your energy to all the positive things you could be doing for your career.
A career is a marathon not a sprint so, once you've done everything you can to put things right, it's time to move on.
Don't forget to follow us on Twitter, or connect with us on LinkedIn!