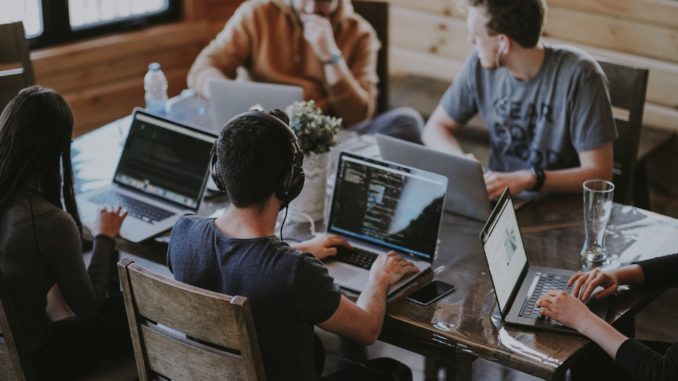 The NHS staff survey may be one of the most comprehensive of its type in the world, but it doesn't cover everything. The 2019 CIPD Health and Well-Being at Work survey examines the state of workplace wellbeing satisfaction. There's significant progress, but still more to do. We look at the lessons that can be learned for practices
Workplace wellbeing is a subject that has been growing in awareness and importance. As an employer you have a duty to support your staff, helping them to succeed in a workplace culture that values them. This can take the form of activities and support packages that help them thrive. The Chartered Institute of Personnel and Development (CIPD) suggests that good health and wellbeing can be a 'core enabler of employee engagement and organisational performance'. Ultimately, the happier your staff are, the better they perform.
The 2019 CIPD Health and Well-Being at Work survey asked over 1,000 HR professionals – including a number from the public sector – about the trends and practices in health, wellbeing and absence management. Those professionals surveyed represent over 3.2 million employees, a significant number of the UK's working population. Here's what the CIPD found…
Strategic focus
The public sector is much more likely than private sector organisations to have a workplace wellbeing strategy in place (60% versus 32%). Public sector senior leaders are much more likely to consider wellbeing a priority too (70% compared to 55%). But it's not all good news. Almost 40% of employees in the public sector believe their employer isn't on the front foot, considering them reactive when dealing with employee wellbeing.
Wellbeing activity is, typically, focused on mental health (82%), say respondents, with other areas receiving less attention. The CIPD suggests that this is likely to be the case because mental health-related absence is higher in the public sector than in the private sector. The other areas wellbeing strategies touched upon include physical health 73%, good work 68%, values/principles 63%, good lifestyle choices 62%, collective social relationships 59%, personal growth 57% and financial wellbeing 36%.
Cash-strapped
Budget pressures are the most often cited reasons for workplaces not offering wellbeing support packages. Two-thirds (68%) of public sector organisations report that a lack of funds is one of the top three factors that influence decisions to purchase wellbeing benefits.
Budget pressures are the most often cited reasons for workplaces not offering wellbeing support packages.
Where an investment is made, respondents to the survey believe that that these strategies have had a positive impact on the workplace. Positive results from wellbeing programmes include better employee morale and engagement (49%) and a healthier and more inclusive culture (43%); just over a third (35%) report lower sickness absence and 27% reduced workplace stress.
The survey suggests that wellbeing programmes, overall, make a beneficial organisational contribution, supporting staff and reducing stress and, potentially, absence.
[pdf-embedder url="http://practicebusiness.co.uk/wp-content/uploads/2019/06/infographic-health-and-wellbeing-2019_tcm18-56171.pdf"]
Management responsibility
While finance may be limited, managers can help to create a positive culture which values employees – but only if they are given the support to do so. Within the survey, just half of respondents agree that their line managers have bought-in to the importance of wellbeing and, sadly, fewer than half believe that their manager has the confidence and competence to support their mental health.
However, the blame shouldn't be levelled at the manager's door. The CIPD has states that many organisations are failing to provide line managers with the skills and support they require to improve workplace wellbeing.
As a practice manager you have a responsibility to ensure that workplace stress doesn't get in the way of surgery success.  To support the release of its survey, the CIPD has developed four steps to help you reduce the triggers of stress that could affect your people in the workplace.
Get to know your team better.
Lead by example to promote healthy working habits.
Review job design and workloads.
Assess your management style.
The CIPD has produced a short guide, How to help your team thrive at work, which has some practical information on helping to reduce workplace stress.
Workplace wellbeing is a process that needs to be considered strategically. NHS Employers considers workplace wellbeing to have eight dimensions and has produced a useful guide to support you in developing your own organisational strategy and creating what it calls a 'healthy culture'.
Read the complete The 2019 CIPD Health and Well-Being at Work survey here.
Don't forget to follow us on Twitter, or connect with us on LinkedIn!