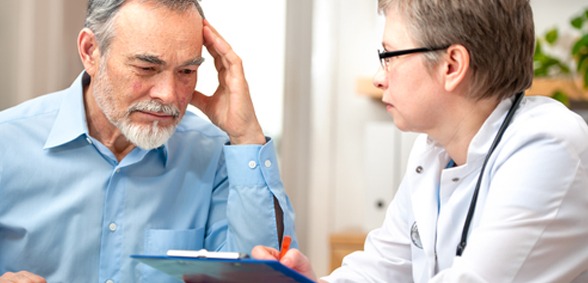 New statistics show that dementia cases are on the rise, putting additional strain on the NHS
The NHS has warned that rising dementia cases are putting a strain on the service.
New figures show that 454,000 people aged 65 and above in England currently have a formal diagnosis of dementia. This is a new record.
Diagnoses have risen by seven per cent over the last three years.
Dr Hilda Hayo, CEO and chief admiral nurse at Dementia UK, commented on this growing issue.
'These figures highlight a greater awareness amongst families around dementia as well as the symptoms to look out for.
"The symptoms, which can include a loss of communication and memories, can cause intense pressures for the wider family.
"With more families getting diagnosed, more are able to access the care and support they desperately need, which is a promising development.
"However, the figures do not hide the fact that our health and social care systems are not supporting families with dementia enough.
"We need a coordinated approach, where health and social care professionals have the right knowledge to support families at varying stages of dementia."
Don't forget to follow us on Twitter, or connect with us on LinkedIn!