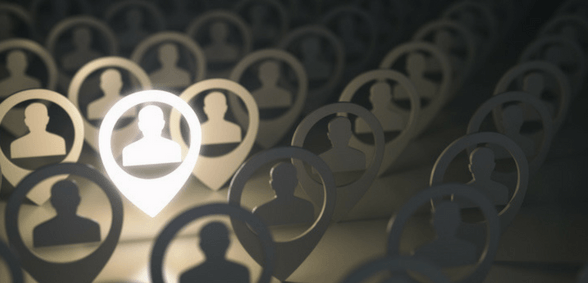 As reported by The Guardian, research has revealed that white doctors are more likely to be promoted than their black and minority ethnic counterparts
Racism within the NHS is headline news once again, as Royal College of Physicians (RCP) research shows that white doctors are significantly more likely than black and minority ethnic (BAME) doctors to be promoted to consultant level.
This news comes just a few weeks after the discovery that black doctors are paid, on average, £10,000 less than their white colleagues.
The study found that, although white British doctors are, in fact, applying for fewer posts when attempting to become consultants, they are still more likely to be shortlisted and offered a job.
The RCP surveyed 487 doctors who became consultants in 2017 in order to discover the differences in the experiences of black and BAME candidates. White British doctors applied for an average of 1.29 consultant posts before being hired; for BAME doctors, the average was 1.66 applications.
80% of white medics were shortlisted, compared with 66% from BAME backgrounds. 77% of white doctors successfully landed their first role as a consultant, while the number for BAME doctors was just 57%.
Chaand Nagpaul, council chair at the British Medical Association, said of this news:
"This study is further confirmation of the unacceptable racial bias that exists within the NHS, and the barriers to progression faced by many black, Asian and minority ethnic doctors.
"Not only is this iniquitous, it is denying dedicated capable doctors from achieving their best in the NHS for the benefit of patients. Appointment to consultant posts should be based on merit alone so that patients can receive the highest standard of care possible from the most capable doctors."
The RCP aid that "unconscious bias" within appointments panels could be leading to talented black and ethnic doctors being overlooked for promotion. The RCP's president, Andrew Goddard, said an overhaul of consultant recruitment is urgently needed.
He said: "These findings are a clear warning signal that we need to investigate further and take immediate action. It is imperative that we do everything we can to make sure the appointment of consultants is based solely on ability. Discrimination, conscious and unconscious, is an issue across our society. The NHS is no exception."
The British Association of Physicians of Indian Origin has claimed that BAME doctors experience "established racism" within the NHS.
"This result demonstrates that sadly inherent bias and discrimination continue to exist at many levels in how consultants are appointed. Calling it unconscious bias simply gives legitimacy to established racism within the system," said S Bamrah, the association's chair and senior psychiatrist in the health service.
"Clearly, equality and diversity training is not fit for purpose, so there is a need to look at more effective ways of eliminating such bias, as this is sapping the morale of BME doctors, many of whom provide a sterling service in the NHS."
Don't forget to follow us on Twitter, or connect with us on LinkedIn!