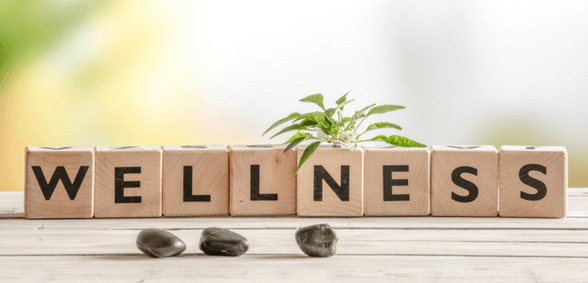 GPs are under more pressure than ever. Their workload has grown – seeing a 13% increase in appointments over the past five years; this is around three times the rate of increase in the number of GPs and the pressure is coming from the groups who use primary care the most – over 65s and over 85s. Dominic Arkwright is the co-founder of The Sound Doctor, looks at how self-management of long-term conditions has helped reduce the need for face-to-face contact
The UK population is ageing, and more people are living with one or more long-term conditions, so it's not surprising that the number of people wanting to see their GP is rising. Both of these groups – the older population and those with long-term conditions – make heavy demands on family doctors.
The practice perspective
A report by The King's Fund revealed last year that the number of face-to-face contacts with patients rose by 13% over five years and the number of telephone contacts by more than 60%. It's a stressful time for GPs and practices, especially with national problems in recruiting and retaining full-time GPs – only 11% of GP trainees surveyed said they intended to do full-time clinical work after qualifying.
The patient perspective 
A survey of patients conducted by Ipsos MORI in 2016 found that patient satisfaction with the GP service is declining – people describing their experience as 'good' or 'very good' down from 87.5% in 2012 to 84.9% – indicating it's not just doctors who are feeling the pressure. The average person visits a GP six or seven times in a year but some people are turning up in the surgery more than a hundred times.
So, how to reduce the demand?
Well, how about helping people to look after themselves a bit better? Self-management is well-recognised as an important tool in reducing demand throughout the NHS and most CCGs are, or should be, looking for ways to educate people about their health conditions. Knowledge is power and people who understand their condition are more likely to have better health outcomes, make better health choices and take their medicines as prescribed.
A well-informed patient will not only use fewer GP appointments (at £25 a pop) but also make better use of the ones s/he does attend. At The Sound Doctor we've developed a large library of short films aimed at helping people self-manage more effectively. A survey in West Leicestershire found that 92.8% of patients who'd viewed the material said they visited their GP less often; nearly two thirds reported fewer hospital admissions.
Dr Darren Jackson, a GP with responsibility for overseeing long-term conditions in Leicestershire said: "The Sound Doctor is a very popular resource for us and for our patients and provides an effective way of getting information to large numbers of people at low cost."
In the hand of the beholder
Increasingly, people are using their tablets and smartphones to access health information. A short film about how to deal with a COPD exacerbation, how to interpret blood glucose test results or how to use your new inhaler can save patients the trouble of a visit to the doctor and give the GP more time for patients who really do need to see her, or to catch up with paperwork – or play golf!
There are many young companies in the UK developing apps that will provide virtual consultations, online prescriptions and other services. Whether they'll satisfy what seems to be a deep-rooted cultural desire to see our very own actual doctor in the flesh is debatable.
But one thing's for sure; if people aren't given the option to learn about and understand their own health, the pressure on GPs will go on increasing and morale will continue to decline. And, if the pressure on GPs continues to increase, even fewer GP trainees will want to go into general practice full-time.
Don't forget to follow us on Twitter, or connect with us on LinkedIn!