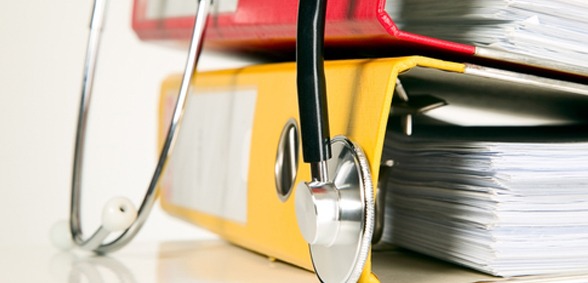 The government must face healthcare prevention head-on and with 'ambitious action', says the BMA
According to the British Medical Association (BMA), the government's healthcare prevention plan must be met with ambitious action.
Health secretary, Matt Hancock, said in his speech yesterday that the focus of healthcare should be on people taking better care of themselves. In response, the BMA is calling for public health prevention to be a priority and a central focus of future NHS planning.
The BMA is asking for proposals to be matched with investment, to enable tougher action on the driving factors behind preventable ill-health.
BMA public health committee chair, Dr Peter English, said:
"While the plans outlined in this paper are a welcome step, the government must be realistic about what must be required in order to deliver this.
"There is a need to reserve the cuts to public health budgets, as in many areas, public health services do not adequately meet the health needs of the local population.
"Reductions to services such as smoking cessation and sexual health in some areas are directly contributing to unacceptable variations in the quality and quantity of care available to the population.
"Making the necessary improvements in areas such as mental health will require significant investment in the workforce. Furthermore, the BMA has recently called for the wider impact on mental health to be factored into all new government policy changes.
"Prevention is a win-win both in the obvious impact it has on the health of the population and its cost effectiveness in reducing future demand on NHS services. The government has a duty to deliver on this."
BMA board of science chair, Professor Dame Parveen Kumar added:
"Preventable ill health and long-term conditions hugely impact on the population and often cost people their lives. It is promising therefore to see the government place an emphasis on the importance of prioritising prevention.
"Indeed, in a recent paper, the BMA called for the government to put prevention at the forefront of their future planning and it is welcome that the health secretary has highlighted the importance of making significant progress in areas such as obesity, cancer, mental health and social prescribing.
​"While we have seen some positive improvements, the scale of the change required in many areas, such as childhood obesity, requires ambitious action and rests on the government being able to deliver on these promises.
​"We look forward to the publication of the green paper next year and the subsequent move towards a long-term plan that recognises the importance of prevention."
Don't forget to follow us on Twitter, or connect with us on LinkedIn!