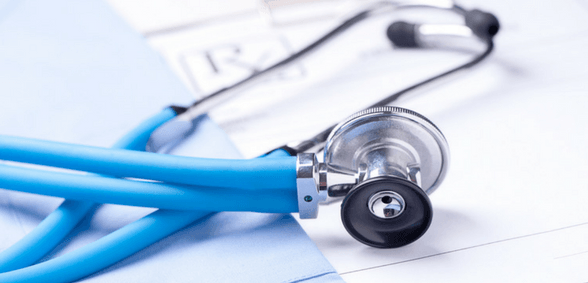 The BMA has responded health minister Stephen Barclay's proposal to shorten doctors' training time in order to boost the diminishing workforce, stating that it 'would be a mistake'
The British Medical Association (BMA) has warned against health minister Stephen Barclay's idea to reduce the length of training for doctors.
Barclay discussed the concept in an interview with the Telegraph, stating that reducing training times would help plug worsening skills gaps. He said that ministers are currently discussing bringing forward the point of registration as a potential option. This would see UK graduates receiving their official registration as soon as they leave medical school, whereas it is currently only received once graduates have also worked as junior doctors for a year.
In a letter to the minister, the BMA argued against this, stating:
'It is vital that the quality of medical education and training and standards of patient care are maintained post Brexit. The BMA firmly believes that moving the point of a doctor's full registration with the GMC (General Medical Council) would seriously dilute the quality of our current training programmes – such a move would be a mistake.
'In terms of time, to deliver the GMC's required outcomes for graduates, UK medical school undergraduate programmes currently go beyond the minimum requirements set out in the European Union directive on the mutual recognition of professional qualifications (MRPQ).
'In addition, under provisional registration, the first year of the foundation programme provides vital opportunities for medical graduates to participate in and to provide diagnoses and treatment under close supervision. This cannot be matched by current clinical placements in medical school. It allows graduates to learn through experience and to increase their confidence in their abilities. It also creates significant opportunities for trainers to identify and support trainees who may be struggling with their clinical responsibilities.
'Doctors undertake some of their most intensive and useful learning during this year. The pressure of responsibility helps them to obtain crucial skills relating to real decision making, working under pressure and leading a clinical team. It is unrealistic to expect that changes to the undergraduate curriculum could offer an adequate substitute for this vital experience.'
Commenting on the proposals, Dr Anthea Mowat, BMA representative body chair, added:
"This proposal just looks like ministers are willing to put medical training and patient safety at risk just so they can claim a win on Brexit.
"Training doctors takes time and experience. Patients want to be seen by a doctor who can provide them with the best possible care. Reducing their training time so that junior doctors have less expertise and less support than the current system provides will not achieve this.
"Ministers should focus on providing clarity on what the future holds for EU citizens and their families living in the UK so they don't leave the NHS, instead of hashing together an ill thought out scheme to plug the workforce gaps that Brexit could worsen."
Don't forget to follow us on Twitter, or connect with us on LinkedIn!