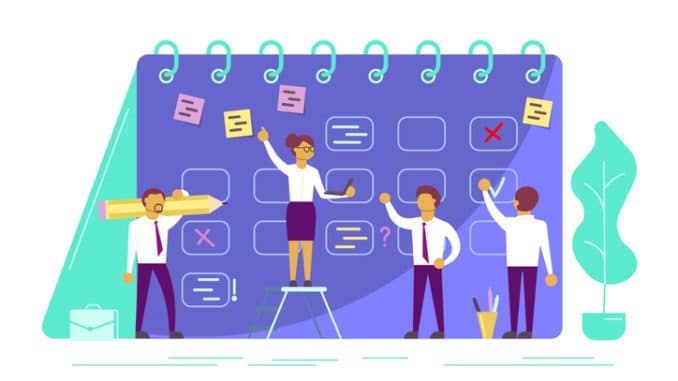 Effective management has always been a key part of working life for employees. If effective management is lacking, it is easy for teams to lose motivation, enthusiasm and productivity – which can lead to professionals seeking new opportunities
CREDIT: This is an edited version of an article that originally appeared on Michael Page
The relationship between a manager and their reports has a direct impact on the morale and success of the team. It is often said that people don't leave organisations, they leave managers, which is why it is so important to get this relationship right. If an individual doesn't feel supported, or can't have open and constructive conversations with their manager, it is likely that they will get frustrated in their role. This will have a knock-on effect in relation to their performance at work.
A manager is not only responsible for a team's output; they are also responsible for supporting the individuals within their teams. This means understanding what drives and motivates them, what their strengths are, and how to guide them in areas they need to develop. Great leaders are good communicators and display a high level of emotional intelligence.
So, what are some of the behaviours that a good manager displays, and what should managers be doing to encourage the best possible performance from their teams?
How to be a good manager
Being a good manager is all about continuous learning – for yourself and the people who report into you. Everybody is different, so you should be aiming to constantly develop your communication skills – adapting the ways you're motivating people and improving the working relationships both within your team and externally.
Successfully managing people, and making your team members feel as though they are doing a good job, are key, but it is also very important to invest time in the personal progression and development of your team. Utilising performance reviews productively can ensure that the development of individuals in your team continues, in line with their career aspirations.
Communicate clearly
When leaders are good communicators they are better able to manage their teams. The delegation of tasks, conflict management, motivation and relationship building – all key responsibilities of any manager – are all much easier when you are a strong communicator. Strong communication is not just the ability to speak to people, but also to empower them to speak to each other. Facilitating strong communication channels is key.
Listen
A central part of communication is being able to listen. A key part of the manager's role is to provide support to employees working within a team. The ability to listen to, and understand, the wants, needs and concerns of your team, and the individuals who report to you, forms an important part of your responsibilities. Everyone within a team should feel that they have a voice and that their opinions will be listened to.
Make decisions
Being decisive is fundamental to effective management. Employees look to their manager to make decisions on how to progress projects, solve issues and steer the team towards its goals. The ability to give clear direction to a team, and make key decisions, can set a good manager apart from a mediocre one. The inability to make decisions can be indicative of a poor manager and can lead to a lack of confidence within a team.
Show trust in your employees
Effective managers are always good delegators. They can distribute tasks to their team, as well as ensuring that their own time is well-used for management issues and important tasks. Employees who feel trusted are better-placed to achieve their potential and are given an incentive to ensure that they perform well. It's important to build mutual trust between line managers and team members, as this will enable delegation to happen more effectively.
Set a good example
Employees are looking for a leader they can look up to and, down the line, emulate. However, for employees to buy-in to the direction of their manager, they need to respect them professionally. By setting a good example, demonstrating skills and knowledge, and being a high achiever, a manager can gain the professional respect of their employees, and ensure that they have the backing of the team.
Protect the team
It falls on the leader to take responsibility for both the success and failures of their team. However, a good leader shares the successes and absorbs the failures. Empowering the team to drive for success, and sharing any wins, is an important trait. More importantly, is taking responsibility when mistakes are made and team goals are not met. Leading from the front – and showing the team that you are willing to step in for them when things get tough – are part of effective management.
In a team environment, there are many different variables that can alter the way you work with people. Whether you are the head of a team, or are responsible for a small or even a global team, you need to be considerate of the different people who report to you.
Unique personalities can change the team dynamic, and learning how to work with different people is what makes a good manager.