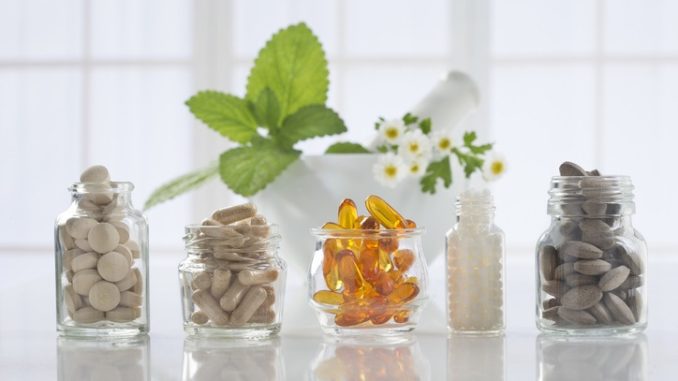 Have you ever considered how much money you spend on your health? With the wellness industry booming, it's perhaps unsurprising that more and more of us are feeling comfortable investing in our health
This is an edited version of an article that originally appeared on Happiful
Research conducted by 4Homeopathy looked at how much we spend on health each year, with their poll of 2,000 adults revealing an average yearly expenditure of £1,091. This money is, reportedly, being spent on gym memberships, vitamins and supplements, prescriptions, exercise classes and healthy foods.
Complementary and alternative approaches can include therapies like Reiki, homeopathy, reflexology and hypnotherapy; these can have a variety of benefits and are considered especially useful in reducing stress and anxiety.
Of those polled, one-in-six currently use alternative and complementary therapies to support their wellbeing, and spend an average of £31.98 on treatments each year. Results also showed that a third of adults would consider using alternative therapies in the future.
A spokesperson from 4Homeopathy explains why spending money on our health is worth the investment, "Looking after your health is one of the most important things you can do. There are so many ways you can dedicate funds to improve your health and wellbeing, and we are encouraged by the results of the study which indicates that many Brits would be open to alternative therapies in the future.
"We know that many people – with Prince Harry and Meghan Markle being the latest, high-profile examples – are already enjoying, or exploring, the positive health benefits of complementary and alternative medicines."
On the flip side of this, it's important for us to recognise that having enough money to spend on health and wellness is a privilege.
Within the research it was revealed that one-in-10 in the US have put off visiting their doctor in case it resulted in a costly diagnosis and 12% are already suffering with a medical condition that causes them significant expense to treat.
Only 14% of those surveyed have a savings account reserved specifically in case of an emergency. Perhaps when we consider our finances, having a health budget or savings pot could help us feel more supported.
Access to cheaper/free information and support is also imperative if we want to close the privilege gap within the wellness industry. Many free online communities offer support and advice, while low-cost apps can encourage us to take self-care seriously and be proactive in the management of our health.
Investing in our health and wellness is an act of self-compassion. For some, this could mean buying a bag of bath salts to indulge in weekly or, for others, long-term counselling may be the best option.
What's important is to find what works for you, what is needed and what you are able to prioritise financially.
Don't forget to follow us on Twitter, or connect with us on LinkedIn!