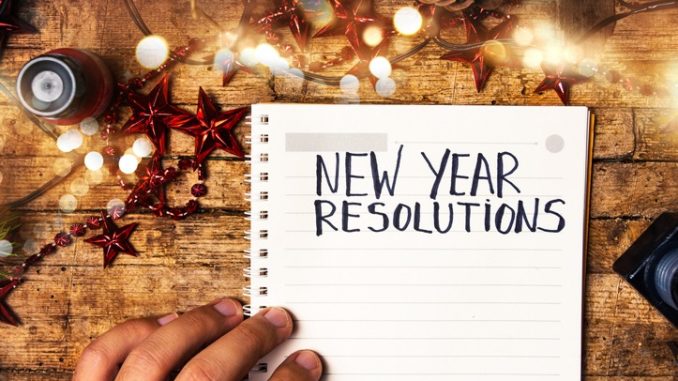 Practice Business explores how practice manager's can tap into 'new year's resolution' culture to make tangible improvements to their practice
In January, you walked back into your practice and everywhere you turned employees were performing strange rituals in pursuit of an improved self, such as doing yoga in their lunch break or comparing the different kinds of leaves in their salads. As you settled down to eat your ham and cheese sandwich, someone gleefully pointed out the 'red' saturated fat warning on the nutrition label before tucking into their carrots. You realised you had already had enough of January and these all-too-often obsessive and unsustainable new year's resolutions.
Its February, and the 'new year, new me' mantra is beginning to lose its lustre. Everyone can breathe a sigh of relief. However, Practice Business is here to ask what good can be reaped from this yearly carnage? What resolutions can you implement in your practice that may give both patients and business some sustainable, measurable, benefit, post-January?
The new year can be a great incentive and reminder to create a new strategy for your practice and to consider ways of continuing personal development.
So, without further ado (and avocado), here are our suggestions of some simple changes you can make to your practice to ensure healthy patients, healthy business and healthy work culture as we are plunged further into 2020:
Say 'no' more
First, a resolution for you. Practice managers are too often seen as 'catch-all' employees, which may lead to them feeling over-stretched or even burnt out. Practice managers are exactly that – managers. Managing practice funds, finances and business matters is what you do best. Other tasks should be delegated accordingly. If you frequently find yourself being asked to do administrative or menial tasks outside your duties as practice manager, remind yourself of this article, and then, politely, say no.
Encourage greater staff integration
Make your family practice feel more like a family by encouraging clinical and non-clinical staff to integrate more. Celebrate birthdays. Organise out-of-work socials. Forging healthy working relationships will make for more efficient communication between employees – the benefits of which will be felt throughout the practice. And keeping spirits high in the health care profession is an antidote to the epidemic of NHS dooms-day reporting saturating Google. Even if the state of the NHS is far from desirable, you are doing vital work and you deserve to enjoy it.
Find a small way to be a greener practice
Becoming a more environmentally sustainable practice isn't as difficult or as expensive as you might imagine. For example, NICE are encouraging the procurement and use of greener asthma inhalers. They have launched a patient decision aid designed to help patients select more environmentally friendly inhalers if it is safe for them to do so. Making your patients aware of the more sustainable methods of treating their asthma can help reduce your practice's carbon footprint. Raising this awareness can be as simple and inexpensive as creating or procuring a leaflet on greener inhalers to put in your practice waiting area, or signposting patients towards NICE's aid via a practice poster. For more go-green inspiration, click here.
Become more inclusive to vulnerable patients
Boost your practice's patient satisfaction and CQC ratings by making 2020 the year of increased GP accessibility for your area's most vulnerable demographics – such as those with disabilities, dementia, immigrants or homeless people. This can be through offering a wider range of ways to book appointments, sending different kinds of appointment reminders, or introducing more efficient systems to monitor appointments and health checks. For more tips, read our article on accessibility in general practice.
New year's resolutions may have fallen off the radar, but making small changes to your practice now may reap benefits that ricochet throughout the year and beyond.
With that said – we are very happy February is here– so we can eat our ham and cheese sandwiches in peace.
Don't forget to follow us on Twitter, or connect with us on LinkedIn!