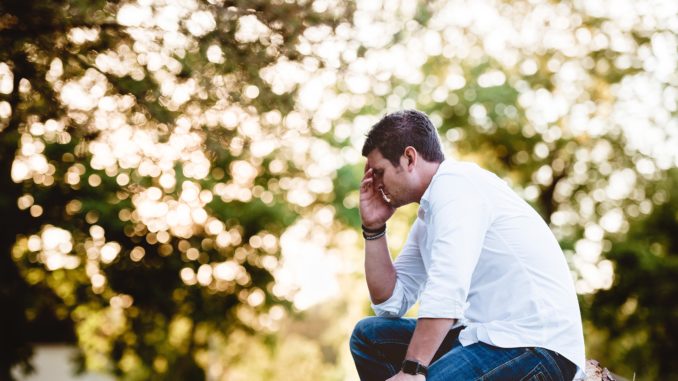 A new study has laid bare the causes of stress among GPs in England. A rising workload, strained finances and the emotional investment required are all factors that are leading to burn-out. Practice Business investigates what can be done to help
A new study has investigated the causes of stress among GPs. In What are the sources of stress and distress for general practitioners working in England? A qualitative study researchers record the results of in-depth interviews with 47 GP participants who had self-identified as currently living with mental distress, returning to work following treatment, having been off sick or retired early as a result of mental distress, or with no history or experience of mental distress.
The results suggest that the NHS is facing a much greater challenge than just reducing workload. GPs are facing potential stressors from all sides, with some finding little professional support within their practices. The researchers classify the causes of stress into three categories: emotion work, practice culture and work role and demands.
Emotion work—this refers to the specific emotional investment – and emotional toll – taken by consultations. It's centred around the work invested and required in managing and responding to the psychosocial component of GPs' work, and dealing with abusive or confrontational patients. The negative emotions left some GPs feeling conflicted, with one suggesting that short consultation times compound the stress. Encouragingly, many still regard patient contact as the most enjoyable part of their job.
Practice culture—the anxiety of managing a practice are all potent stressors among the GPs interviewed, with many noting negative practice dynamics and collegial conflict, bullying, isolation and lack of support as common factors. One recurrent theme was a challenging partnership structure – something that has been identified by some new GPs as a reason they are reluctant to become partners.
The 'power politics' within a practice were concerning, with one partner saying that, "I felt that my view, decisions I think we've made, have been overturned by the meeting. And so I felt increasingly I had less and less say in the practice and that my views weren't taken into account." In some extreme cases, this was considered to be bullying, a cause of chronic stress and, in some cases, depression. It was also highlighted as a potential cause of high staff turnover.
GPs are independent professionals but this self-sufficiency can lead to isolation, particularly among locums who feel disconnected from colleagues and their practices. Among GPs one suggested there was a culture of 'survival of the fittest', with all the negative connotations that this suggests.
Work role and demands—long hours, growing patient lists, a fear of making mistakes, complaints and inquests, revalidation, appraisal, inspections and financial worries are all causes of stress among GPs, the study found.
The fear of a mistake, and its impact on the patient, the practice and the professional standing of the GP was a significant cause of concern. The need to maintain professional standing, and the regular round of inspections and appraisals, also caused stress among professionals. Finally, those who worked as partners struggled with the financial responsibilities – and financial risks – of being a practice partner.
What does it mean?
The role of the GP is a stressful job, something the NHS and all professional bodies will readily acknowledge. When this becomes chronic there is a significant risk that these stresses can become more serious, resulting in depression, necessitating treatment.
The study showed that, while GPs were conscious of their stressors, many feel isolated and unable to access, or unaware of where they can turn for, support. Those who had access to 'greater collegial support, colleagues' willingness to talk about vulnerability and illness and having open channels of communication within the practice' were much less likely to feel isolated and felt more resilient and better able to cope with the clinical and administrative aspects of their roles.
while GPs were conscious of their stressors, many feel isolated and unable to access, or unaware of where they can turn for, support.
NHS England has announced an investment in the recruitment and retention of GPs in an effort to reduce the workload facing GPs. The study demonstrates that the causes of stress are much more complex than previously considered. Ultimately, new GPs may find themselves experiencing familiar problems, which is why the investment in a GP occupational health service is welcomed.
The researchers themselves offer some potential solutions, suggesting that collegial support and a positive practice culture are important mechanisms for reducing stress. An open forum where GPs can raise the pressures and emotional challenges they face could help to bring many of these into the light, enabling them to be tackled together. Buddying and mentoring schemes within practices – particularly among locums – could play a role in reducing stressors.
The researchers conclude that promoting 'compassionate and supportive work cultures' is essential in addressing the 'dynamic interplay between the personal, professional and organisational sources of stress and distress for GPs.'
You can read the study, What are the sources of stress and distress for general practitioners working in England? A qualitative study, here.
Don't forget to follow us on Twitter, or connect with us on LinkedIn!