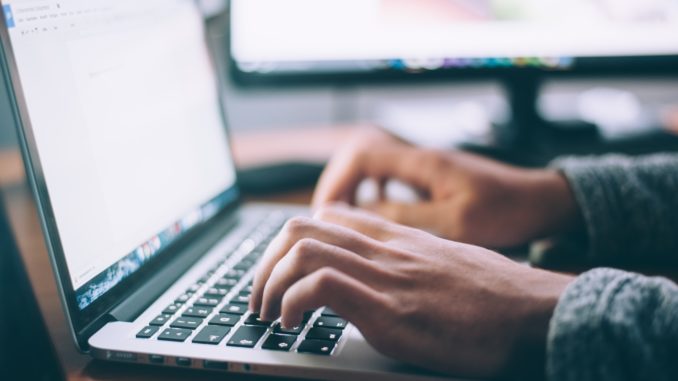 As technology continues to revolutionise modern work, success and mobility at work will be determined by a new mix of skills, says Anant Agarwal writing in Forbes. Those looking for a new role need to ensure they have the right skills – or train up to get them
This is an edited version of an article which first appeared in Forbes.
Both the development of new, in-demand roles and changes to more traditional roles will drive individuals to seek out knowledge and expertise in new areas for career advancement. In fact, according to edX's 2018 survey findings, only a fifth of respondents surveyed considered the education from their university degree to be translatable to their current field.
A report from Capgemini and LinkedIn on the Digital Talent Gap reinforces this, finding that 47% of Gen-Y and Gen-Z employees believe their skillset is redundant, or will be redundant, within the next four to five years. This research signals that additional education will be needed for most workers as they progress through their careers.
47% of Gen-Y and Gen-Z employees believe their skillset is redundant, or will be redundant, within the next four to five years
But what mix of skills will spell success? Burning Glass Technologies, in partnership with the Business-Higher Education Forum, examined 150 million job postings to determine the skills employers are seeking in today's job market. In their research they found that three key categories of skills, dubbed the 'new foundational skills' will be essential to job mobility and success as the labour market continues to evolve. Having elements of one or two of these skillsets is desirable, while all three is a winning bet.
21st century new foundational skills
Human skills: human skills, sometimes referred to as 'soft skills,' apply social, creative and critical thinking to work, leading the way to innovation and collaboration. These skills allow teams to work cohesively and are in high demand across the digitally intensive economy. In fact, the jobs that are the most tech-driven are three times more likely than others to demand creativity skills, and almost twice as likely to ask for collaboration skills.
Business enabler skills: these skills allow other skills to be put to work in practical situations. Examples of business enabler skills are project management, business process, communicating data and digital design. This skillset enables individuals to connect the capabilities of digital technologies to broader business goals and this subject area is one of the top three most popular training subjects on online learning platforms today.
Digital building block skills: these skills are the focus of most programmes aimed at closing the digital skills gap. Digital skills leverage technology to add value and align with functional domains that are critical to the information economy. Examples of such skills are computational thinking, data science and machine learning.
These skills are critical to many vocations, including many job families that are well outside technical fields. Digital building block skills are especially useful to current or aspiring data-driven decision-makers and industry demand for these skills is already growing.
The new skillsets may sound highly specialised, but personal, business and technological skills are all relevant to the challenging and competitive world of practice recruitment, and should be focused on.
Don't forget to follow us on Twitter, or connect with us on LinkedIn!