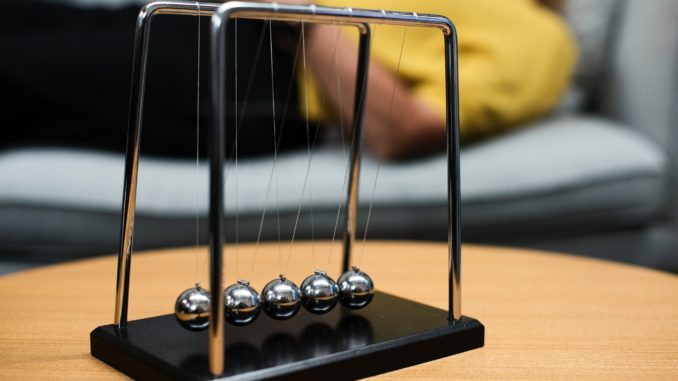 Practice managers have a duty of care to support employees who have experienced mental health problems to return to work. It's important to listen, be open and focus on the individual not the diagnosis, NHS Employers says. Here's how you can identify mental health issues among staff and help employees settle back into work and continue on the road to recovery
Everyone's experience of mental health is different and two people experiencing the same condition may have entirely different symptoms, signs, behaviours and coping mechanisms. It is, therefore, important not to focus on the diagnosis but on how it impacts on the individual's work.
It is important not to focus on the diagnosis but on how it impacts on the individual's work.
Opening up a conversation
Managers may want to open up a conversation with their staff members about their mental health but may feel uncomfortable doing so. It is entirely natural for line managers to feel anxious as they may be unsure what the reaction or outcome will be. It is important that the line manager is clear about the reason why they are speaking to the member of staff; it is also important to emphasise that the objective of the conversation is to support the wellbeing of the member of staff.
Managers need to be seen as approachable and having time for their staff. Regular catch-ups with staff are an opportunity to start a conversation about mental health and wellbeing and for it to be seen as a normal part of line management.
Mind/CIPD have produced a list of questions managers can use to start a conversation with their staff which may help to dispel some of the fears an individual may have. They include:
How are you doing at the moment?
You seem a bit down/upset/under pressure/frustrated/angry. Is everything OK?
I've noticed you've been arriving late recently and I wondered if you're OK.
I've noticed your reports are late when they're usually on time. Is everything OK?
Is there anything I can do to help?
What would you like to happen? How?
What support do you think might help?
Have you spoken to your GP or looked for help anywhere else?
The Mind/CIPD guide also contains information on how to respond if an employee discloses a mental health problem as well as details of a wellness recovery action plan (WRAP). The detail of how to respond if an employee discloses a mental health problem can be found in the guide above (page 23) but the broad approach focuses on:
avoiding making assumptions;
embedding confidentiality;
encouraging people to talk;
responding flexibly;
seeking advice if you need to.
Making reasonable adjustments
When employers are aware of health or disability information about an individual, they have a legal duty to consider making reasonable adjustments as well as a general duty of care and responsibility for employee health and preventing personal injury.
Making reasonable adjustments can often be straightforward, and low cost, and comes down to treating the member of staff as an individual.  NHS Employers has produced detailed guidance on making reasonable adjustments which includes examples of what adjustments could be made:
allowing an employee time off to attend medical appointments;
modifying a job description to take away tasks that cause particular difficulty;
offering flexibility in working hours/patterns, e.g. reduced hours or working from home;
transfer of workplace;
social or cognitive support;
training;
providing support to overcome barriers to returning to the workplace.
Return-to-work meeting
If a member of staff has been absent, managers should carry out a return-to-work meeting. This meeting indicates that the manager wants to take the time to find out how the staff member is and it is an opportunity to explore any underlying reasons for the absence. An effective meeting can ensure that mental health problems are identified at an early stage enabling the necessary support to be put in place.
NHS Employers has provided information on how to conduct a return to work meeting which managers who are supporting staff with a mental health problem might find helpful.
Keeping in contact
If a member of staff does need to take time off due to a mental health problem it is important that the line manager keeps in contact with them while they are absent. Positive and regular contact is crucial and can help to ensure that the employee feels supported and valued, as well as helping to avoid feelings of isolation.
Weekly contact is recommended for employees who are likely to be off for a number of weeks. Every circumstance will be slightly different due to the nature of the mental health problem – the frequency of contact should be discussed and agreed with the employee so they know how they will continue to be supported. Managers may want to discuss with the member of staff how much information they would like to be shared with colleagues about the reason for their absence.
Rapid access schemes
Line managers may want to consider whether the member of staff would benefit from any rapid access schemes that the organisation may operate. Increasingly, evidence suggests that early intervention in a period of sickness is effective in keeping people in work or in helping them return to the workplace more quickly. There are benefits for both the organisation and the member of staff.
Rapid access schemes will often mean that the organisation gets a valued member of staff back earlier than expected, while the member of staff feels valued by a caring employer – which may help to aid their recovery.
Therapeutic return, phased return and return-to-work plans
Managers may also want to explore the possibility of supporting their staff with a therapeutic return, a phased return or a return to work plan. Therapeutic return allows the member of staff to make links with the workplace prior to a full return to work; this may include steps like coming into the workplace for a meeting with their manager or colleagues to have an informal catch-up, attending team meetings and/or time outs.
This is an edited version of a post that appeared on the NHS Employers website. You can view the original post here.
Don't forget to follow us on Twitter, or connect with us on LinkedIn!