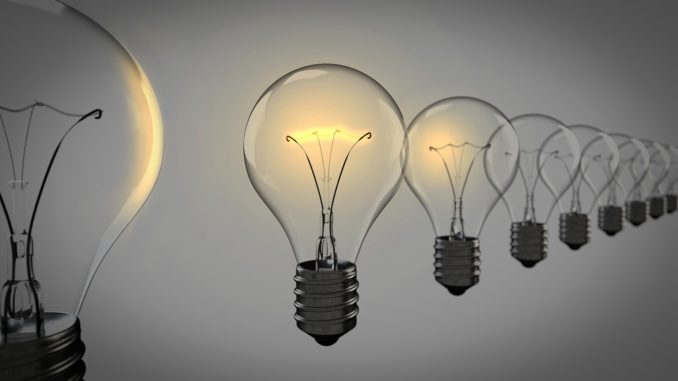 Success depends on great teamwork and quality leadership. For building a team that can last, each team member is required to utilise their strengths
This is an edited version of an article which appeared on About Leaders
Creating collaborative teamwork, and an atmosphere where everyone can deliver their potential, is key to successful leadership and team management. However, the vast majority of people simply do not develop their strengths, meaning they cannot deliver their true potential.
This is often a result of a work setting and allocation process that fails to consider each individual's potential. Research conducted by Gallup states that, among 1.7 million people in various workplaces, only 20% feel that they can truly deliver their potential in their respective roles.
Considering that these are shortcomings which leadership often fails to address, here are a few key tactics that modern-day leaders should try to adopt.
Rigorous self-assessment
Leaders must be aware of their unique leadership style and techniques. It is up to them to evaluate whether these techniques and styles are effective, and leaders should also evaluate whether their team members are generally receptive to them.
This will help you realise whether you need to improve upon your attitude and leadership and team management styles. Only through a realistic and rigorous assessment of all these aspects can ideal leadership quality be shaped.
Utilise people's strengths
It is important for a leader to find out their team members' individual strengths, and to discuss these strengths with each team member to realise their respective contributions to each project.
Ensure an atmosphere where each team member can positively complement others for their valuable input and contributions. This is how leaders can make team members feel appreciated and valued.
Train and coach
If you think you are like a squadron leader who directs their soldiers without any scope for building understanding and dialogue, you are wrong about a crucial aspect of leadership. A leader is someone who is responsible for training and coaching people, not directing and dictating to them.
You need to nurture the strengths of your team members and bring out their potential. Sometimes you might need to push them, but you should not exercise too many controls and should avoid high-handedness and micromanaging.
As a coach, you must understand the varying needs of your team members and the kind of contributions and efforts that you expect from each one of them. You cannot address all of them with a 'one size fits all' kind of solution.
Your working style, and communication, should match their personalities and expectations in most cases. On the other hand, as a leader, you need to be strict as far as integrity and transparency are concerned.
Be responsive and adaptive
One great quality of any leader is their responsiveness to situations and adept attitude. As a leader, you have to be prepared.
You need to be able to make quick decisions and you need to be able to rally team members for definitive output. Any new idea that comes on your way should not be left in the lurch; it should be welcomed with appropriate and responsive deliberation to evaluate its potential.
For example, in a project, you may need to meet a deadline that has been rescheduled. In such cases, at a quick pace, you need to plan things and delegate tasks for proper execution.
As the leader, your awareness should encompass the standpoints corresponding to both the process and the people; you need to keep a fine balance between both. Ensure your team members are performing to the best of their ability while keeping a close watch on how the required process guidelines are being met.
Respect your team
Giving respect and earning respect are two sides of the same coin. You need to make people feel valuable in order for them to value you.
This is a two-way principle and, while many leaders understand this, they often forget at times by trying to micromanage personnel to drive better output. They forget that micromanagement ends up intimidating people, and interfering with their personal and professional lives. Naturally, in this atmosphere, team members will eventually lose respect for their leader.
Micromanaging shows your distrust for people – so, instead of dictating their tasks, you can simply allow them more freedom while keeping them motivated to finish the task and make valuable additions to the project.
A true leader will lead by example through their own work and focused efforts.
Conflict resolution
Across all organisations, people working in a collaborative atmosphere often come close to one another and end up becoming either good friends or rivals.
Internal feuds are common, particularly in small workplaces where people need to share smaller spaces and will come into contact with each other much more often. Whenever conflict arises, the leader has to address it by acting as a guardian and friend to the team.
A leader needs to be able to accommodate each person's differences , where possible, and take necessary measures for reconciliation.
Encourage idea-generation
As a leader, you do not need to be diplomatic or crafty in handling people's issues all the time; sometimes you can just let them speak their minds and be straight about the issues and concerns that are bothering them. This helps in easing the overall atmosphere. Generating ideas together, and expressing opinions in workplaces, is also a way to boost creativity and foster innovation.
Remember to enjoy your workplace, and make it comfortable and fun for the team but, at the same time, avoid abusive and otherwise unnecessary jokes – and do not allow any harassment. The fun element in workplaces should be mutually inclusive and engaging for everyone.
Remember, as a leader, it is your responsibility to ensure engagement and participation.
Don't forget to follow us on Twitter, or connect with us on LinkedIn!