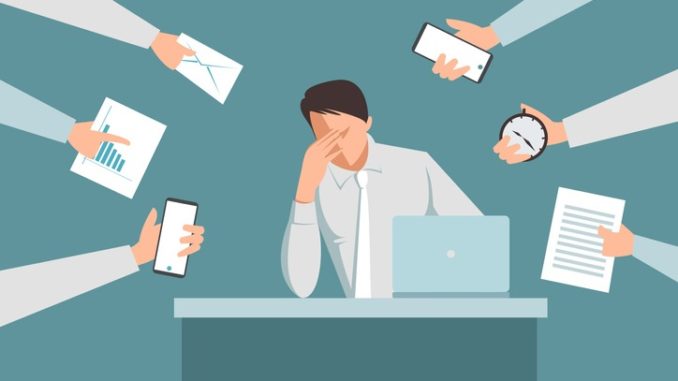 Burnout is snaking its way through primary care – but how is it affecting practice managers, and what can be done to help?
Burnout: the catch-all phrase for the feeling we get when our jobs take over our lives.
True burn-out, a feeling of deep dissatisfaction with the job you're doing and an accompanying deterioration of your mental health, can be devastating to employees and employers alike. Fast-paced, repetitive and pressurising work can bring on burnout, as well as working too many hours and a feeling that you aren't reaching your full potential.
In this sense, all professions come with the risk of burnout. However, none seem to compare to the burnout plague that seems to be sweeping through those working in the healthcare field.
It is no secret that there is a burnout crisis in primary care; it is everywhere in medical news, with most sources citing recruitment shortages, retainment issues, funding problems, increasing administration, tightening regulations, growing bureaucracy and evolving patient demand as reasons why NHS workers are stretched beyond their capacity as clinicians and as people.
However, it is not only clinicians who are left reeling by the state of primary care and, more specifically, general practice. Practice managers, as well as other practice staff, are abandoning the profession at alarming rates. A 2013 Pulse survey of 471 practice managers suggested that two-thirds were considering a new career and the majority felt demotivated.
Not much has changed since then, with more recent figures suggesting that over a quarter of practice managers are 'actively planning' to quit their jobs. Many more feel trapped in a profession with increasing pressure and decreasing satisfaction.
As GPs juggle appointments and patient admin, it falls to the practice manager and other practice staff to ensure the smooth running of the business side of a surgery. As such, burnout may look quite different for a practice manager than it does for a GP. For example, their job dissatisfaction may stem from being under-valued, or wrongly utilised. Practice managers have strong business minds and a developed skill set; getting stuck with all the admin tasks may make practice managers feel like an untapped strategic resource in a job that isn't letting them reach their full potential.
So what can you do, weary practice manager, to combat burnout?

Sometimes, say 'No' to your GP partners

You are there to work alongside the GP partners, but you don't have to absorb all the tasks they didn't get around to doing. Remember that you are a certified authority on how to run a business – which is what a GP practice is – and not just a spare pair of hands. You can say 'No' if they ask you to do something that is outside your duties as practice manager – and don't be shy to remind them what these are.
Talk to your GP partners if you are feeling under-valued and come up with a plan to work more in unison rather than in hierarchy. This will ensure a smoother-running practice, and will benefit all surgery staff in the long run.
Share your burden
There are lots of places a practice manager can turn to nowadays to find people in a similar position. Practice Index Forum is inundated with practice managers seeking ways to avoid burnout, or simply looking to share their burden with distant colleagues.
Sarah Longland, practice manager at Swadlincote Surgery in Derbyshire, created a Facebook group for practice managers after searching for one herself and not finding any. A lot of the content is light-hearted (an antidote to burnout, after all, is laughing about your burnout), but practice managers also share solutions they've come up with to increase the efficiency of administration, tips on how to prepare for CQC inspections and recommendations for leadership training courses that have benefited staff in their own practices.
Connecting with your work colleagues via social media has never been easier and, if you're struggling to find an existing group that addresses your particular problems, you can always make your own.
Increase your emotional resilience
This is about accepting that not everything is your fault, and that you do not carry the entire weight of general practice on your back. It's about seeing the larger picture. It's about reconciling yourself to doing the best you can and not striving for impossible ideals – something which doesn't come easily to highly organised and meticulous people like practice managers. It is also about looking after yourself and practising self-care.
Meet up with practice managers from nearby surgeries to share concerns and solutions and to have a laugh along the way. Exercise when you can; even walking to work can increase both energy and productivity.
Recognise your limits and, when you're being pushed beyond them, seek help if you need it. You will have heard this advice time and time again – but when we are stressed our self-kindness is the first thing to disappear.
Above all, a little more acknowledgement of the importance and vitality of practice managers in the primary care setting would go a long way; their burnout deserves to be addressed and extinguished rather than over-shadowed.
Don't forget to follow us on Twitter, or connect with us on LinkedIn!