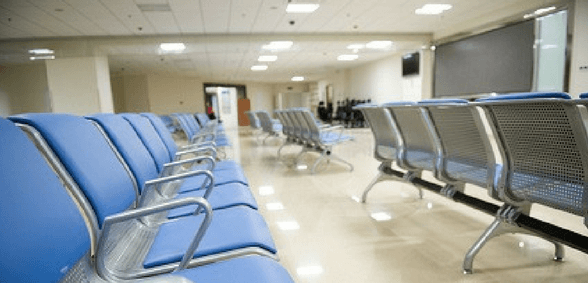 According to the BBC, a new report shows that patients who regularly miss GP appointments are more likely to die at a younger age
New research shows that patients regularly missing GP appointments are more likely to die at a younger age.
The study, led by Dr Ross McQuarrie of Glasgow University, shows that the patients with one or more long-term health conditions are, unsurprisingly, more likely to miss appointments.
The study examined records of 824,374 patients, from 136 GP surgeries across 11 health boards, over the space of three years. It is the first report of its kind to examine the types of people missing appointments and their outcomes.
It showed that with mental health conditions are even more likely to fail to see their doctor.
As a result, these patients are eight times more likely to die prematurely, the research shows, than those who attend all GP appointments.
Those with long-term physical conditions were three times more likely to die early.
The researchers do acknowledge that the study is observational and that other factors, such as suicide, sometimes factor into the early death of mental health patients especially.
McQueenie told BBC Scotland: "Those people are about eight times as likely to experience premature mortality as someone who does not miss appointments and has no long-term mental health conditions.
"The people who had long-term mental health conditions had a significantly younger age at death and their deaths tended to be from things like suicide.
"We think that is in some way fed into by the fact that they missed appointments, by the fact that they are not engaging with health care services.
"That breakdown in their interaction with the health service leads to these negative outcomes."
It is the policy for many GPs to strike patients off the register if they repeatedly fail to show up. There is also an ongoing debate between medical professionals and politicians over whether the NHS should charge for appointments to discourage no-shows.
Don't forget to follow us on Twitter, or connect with us on LinkedIn!