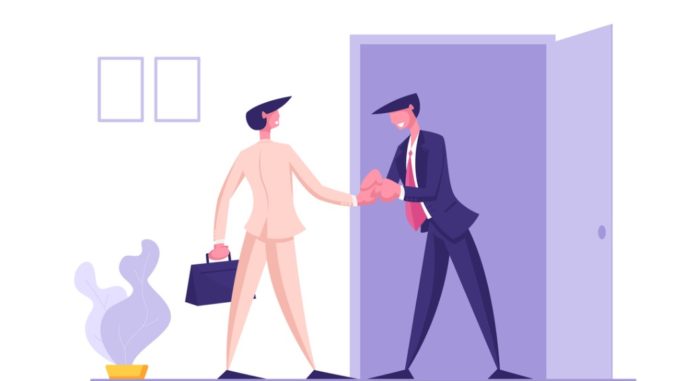 How to spot when you've hired the wrong person – and what to do about it
This is an edited version of an article that originally appeared on Management Today
Last year there was a constant stream of workers updating their LinkedIn statuses to announce that they'd been added to the long list of pandemic-induced redundancies. So, unsurprisingly, in the midst of uncertainty, those who had jobs stayed put. However, as the economy has strengthened, businesses have begun experiencing what has been dubbed "the great resignation".
As masses of staff leave for pastures new, and managers rush to get new people in place, recruitment decisions get rushed. Having given your new appointment reasonable time to settle in and adapt to their new role, how do you know when they're simply not right?
We posed this question to hiring managers and recruitment experts. Here they reveal how to know when you've hired the wrong person, and most importantly, what to do about it.
Aude Barral, co-founder, Codingame
Early warning signs that you have mis-hired may include that your new hire has trouble grasping basic tasks in their new role, they struggle to adapt to organisational processes, their time management is poor and the company culture is taking a nosedive. When you realise you've mis-hired, you need to act decisively. Don't just make the best of it and hope the situation will rectify itself without any intervention. If your new hire's values and personality are at odds with your company culture, you could find the atmosphere will quickly turn sour in the office.
Rebecca Siciliano, MD, Tiger Recruitment
If you've appointed the wrong person, the warning signs will be there from the start. Some issues can be resolved through training – but the wrong attitude, or a lack of alignment with your company values, can't. New starters should be interested and enthusiastic; if they're routinely late, or aren't proactive or flexible, this suggests they aren't fully engaged. Asking questions is expected, but asking the same ones is a bad sign – and if someone is out of sync with the pace of work, or struggles to relate to the team, that's another red flag.
Richard Rosser, co-founder, Movemeon.com
Prevention is better than cure when it comes to hiring the wrong person. Parting ways with a new joiner isn't pleasant for either party and involves a massive opportunity cost for the business.
Firstly, improve your interview process. Are you attracting diverse, relevant candidates? Are you clear on the competencies and behaviours required for the role? Does your interview process assess candidates objectively against these things?
Most poor hiring can be avoided but, if mistakes happen, act quickly. Kick-off thoroughly with a new joiner by agreeing on clear expectations for their probation period and how frequently you'll check in. Feedback clearly with an action plan to support their improvement if expectations aren't being met, and consider extending their probation period to nine months if required. Lastly, remember that if they are wrong for you, you are probably wrong for them too, and moving on is often the best outcome for all.
Ryan Hall, founder, The Zeitgeist
I always hire attitude over aptitude – because skills can be taught but you can't change an employee's personality. This hiring technique usually helps avoid a 'wrong' hire – if they don't have the exact skills they said they did, you can train them. If a 'wrong' hire makes it through, and has hidden their attitude, then you'll usually notice after about six to eight weeks when they're settling in and inhibitions start to soften. Usually, the first things to go are levels of professionalism either in themselves or in the quality of work.
If you do find yourself with a bad hire, you need to make a call on it quickly and get rid, as there's often little point in dragging it out or trying to make the best of a bad situation – cut your losses and perhaps explore the other shortlisted candidates.
Time waits for no-one and, in fast-moving businesses, having the right people is the most important thing.