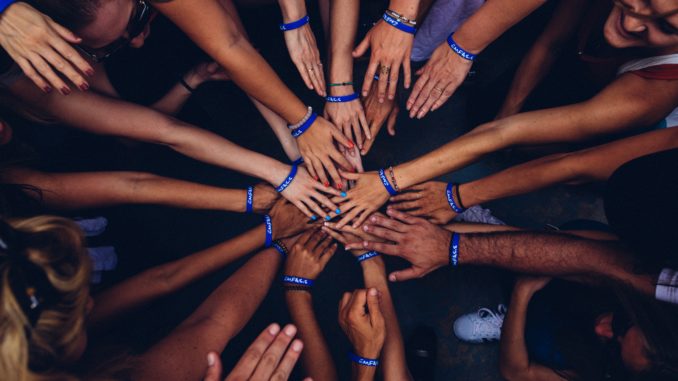 Managing millennials demands different skills, says Forbes columnist Heidi Lynne Kurter. In this blog post she sketches out three key strategies for increasing loyalty and retention among this emerging generation of professionals – it's all about establishing a sense of purpose by co-creating a 'journey map'. Sounds intriguing…
This is an edited version of an article which first appeared on Forbes.
 As a new generation of workers takes over the workforce, companies are challenged with keeping up with the needs and demands of their employees. Ultimately, their greatest struggle isn't recruiting talent but retaining and engaging them. A study by Gallup highlighted that employers who successfully retain and engage top talent have employees who outperform their colleagues by 147%.
Employees today seek a sense of purpose that is no longer satisfied by a pay packet alone. Instead, they want to work for a company committed to their growth and development. Employers must redefine their current employee experience to remain competitive and reduce turnover; to be successful in retaining top talent they must view their employees as consumers, and treat them as they would their clients.
The most effective way to do this is to create an employee 'journey map'. This maps out an employee's experience with a company providing touchpoints that serve as a guideline for achieving future goals.
Here are the three key pieces to creating an effective employee journey map to increase loyalty and retention
1. Co-create an effective strategy
Co-creating an effective strategy engages both the manager and employee in the design of a well thought out plan that supports both the company and the individual. Managers who have a better understanding of what their employees want can best support them in achieving it through feedback, guidance, communication and accountability.
It's vital the manager and employee work together to lay out the goals and objectives, creating an effective strategy with a clear understanding of the end result. Establishing goals begins with having a clear overall vision from both the manager and employee; this requires a collaborative approach so each individual understands their role and responsibilities.
It's vital the manager and employee work together to lay out the goals and objectives, creating an effective strategy with a clear understanding of the end result.
The Harvard Business Review states that the most crucial part of mapping out the employee experience is identifying the gaps between where the employee is currently at – and where they want to be. After identifying strengths, weaknesses and gaps, employers should work to align business objectives with employees' desired goals. This process can take place as part of a regular appraisal or meeting.
2. Develop a roadmap with achievable milestones
After gaining clarity on the strategy, the next step is to lay out what it will take to get there. This means getting as specific as possible and fleshing out each step so there is no misunderstanding or confusion. Managers and employees should work together to identify objectives and create a plan of milestones to work toward.
Working together with the employee to create a timeline as a blueprint will help track their progress so they can see how far they've come and where they need to go. The key objective of a roadmap is to push employees outside of their comfort zones in order to experiment and innovate while reaching their true potential.
3. Create an authentic feedback loop
Managers should be proactive in creating a healthy relationship centred around open communication with their employee. They can do this by empowering their employees through ownership and accountability while providing them with the tools and resources to best support their journey. A study by Gallup revealed that managers invested in taking the time to build trust, and authentic relationships, with their employees contribute 48% higher profits to companies.
A successful employee feedback loop consists of check-ins, transparency and coaching sessions. These should occur frequently and consistently so as to gauge the satisfaction of their employee as well as to determine how to best support them and improve areas of struggle while praising progress.
Providing coaching to the employee shows them they're development is valued and supported. The benefit of coaching is that it helps strengthen their skills and acknowledge areas of opportunity. Gallup found 87% of millennials view development as a priority and 'their number one source of development is their manager'.
The new era of workers are doing more than just redefining the workplace culture, they're changing the dynamics of the relationship between the manager and employee. Managers have to take on the roles of coaches, leaders, mentors and career ambassadors dedicated to helping employees navigate through the company, boost productivity and develop current talent. Implementing these three key strategies is the single most effective way to show employees how much they're valued while increasing engagement, loyalty and retention.
Don't forget to follow us on Twitter, or connect with us on LinkedIn!