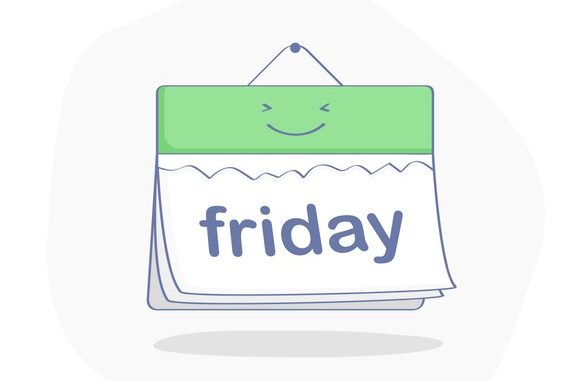 You've done it. You've made it to the end of the week. If it's been a particularly tough one, you might want to hibernate all weekend once you clock off – but we say choose a few activities that will boost your mood, instead
CREDIT: This is an edited version of an article that originally appeared on Huffington Post 
Make great coffee at home
Of course, we'd all love to go out to our favourite coffee shop and order flat white after flat white, but you can make a killer cup of coffee at home with these hacks from baristas. Whether you drink instant coffee, use beans, or grind your own, there are ways to make your fix even more delicious – before you get back in bed and watch Netflix for another hour.
Take yourself out for a walk
No excuses. Wet? Get your raincoat. Muddy? Put on your wellies. If it's cold, get wrapped up. Take your favourite pal, or a loved one, and spend a few hours nattering away about your week, your month, your future holidays, and things you have to look forward to. Walking outside is great for our mental health, as we all know, so it'll give you a boost of energy for the rest of your weekend.
As our writer, Rachel Moss, puts it, "In a world where we're surrounded by images of Insta-worthy perfection, that reminder that nature is, at times, ugly and unforgiving, is the most beautiful moment of them all. Sure, the flowers on a summer walk are lovely, fringing the path with colour and scent, but spotting a disobedient bloom poking out of the twigs during winter is an unparalleled joy."
Do, or start, a hobby
If you love gardening, drawing, painting, bouldering, badminton – whatever it is, this is the weekend to fit it into your schedule to boost your happiness levels.
Want to be active, but find the idea of hitting the gym mind-numbingly boring? Find something you love instead. It might be mindful running, wild swimming, Jiu Jitsu or boxing that sparks the shift. Perhaps it's bouncing on a trampoline, learning a new dance style or trying fitness drumming (yes, it's a thing).
Or maybe you want to try something new – such as a creative activity, like calligraphy? Use these tips from experts on how to get going with beautiful handwriting.
Make yourself a 'fakeaway'
Save the takeaway money for a treat and, instead, cook up an absolute storm in your kitchen. Choose from these three recipes of chicken rogan josh, vegetable chow mein or a prawn red curry – all from TV nutritionist, Dale Pinnock. You'll get that feeling of satisfaction when you tuck into it. Or if you'd prefer to rustle up something more quickly, try these instant pot vegetarian recipes – meaning you can chuck it all in while you luxuriate in front of the TV.
Don't forget to follow us on Twitter, or connect with us on LinkedIn!