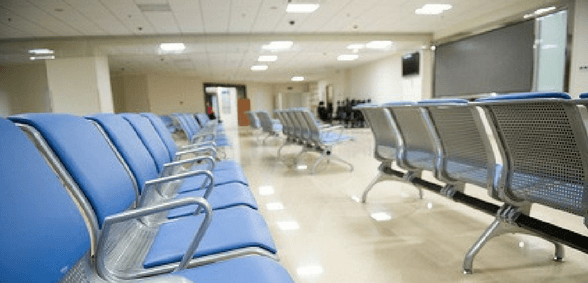 If you're registered with the CQC you're most likely required to have a registered manager. Who's your practice's? What are their responsibilities? And what do they need to know? 
What is a registered manager?
The Health and Social Care Act 2008 states that registered providers must have a registered manager, set out in the CQC's Regulation 7: requirements relating to registered managers.
The regulation was developed to ensure that the needs of those who use services are met because the provider complies with the regulations and because it is a regulated service, managed by an appropriate person – a registered manager.
A registered manager will:
be of good character;
be able to properly perform tasks that are intrinsic to their role;
have the necessary qualifications, competence, skills and experience to manage the regulated activity;
have documents that confirm their suitability.
Which providers need to have a registered manager?
According to the CQC, all providers must have a registered manager, except:
where the service provider is an individual who manages the service day-to-day and who is fit to carry on the service. Some single-handed GPs will meet this criterion and will not need a registered manager.
NHS trusts.
Any GP practice registered with CQC as a partnership or as an organisation is required to have a registered manager.
Who can be a registered manager?
GP practices should not need to employ anyone new to be a registered manager, but it is important to consider carefully who the registered manager is. It is most likely that a partner is the most appropriate person for this role because they:
have legal liabilities in relation to the regulated activities that they manage;
must be able to demonstrate their 'fitness' to carry out their role, and;
should hold a role that enables them to ensure the quality and safety of the services they are registered for.
They should be in day-to-day charge of carrying on the regulated activity or activities they apply to be registered for.
What is the role of a registered manager?
CQC aims to ensure that people who use services are safeguarded by a rigorous but proportionate registration process for all managers. When applying to be a registered manager the applicant must demonstrate that they:
comply with the relevant regulations;
can demonstrate their fitness to be registered as a registered manager.
They must apply for a CQC counter-signed Disclosure and Barring Service check before submitting an application.
See information on how to apply to be a registered manager.
Registered managers are responsible for maintaining their own registration. When a registered manager leaves a location or a provider they must apply to vary or cancel their registration; this is their responsibility, not the provider's.
The CQC inspectors will often use the registered manager as the key contact to make arrangements for an inspection both beforehand and on the day. When conducting an inspection it is expected that the introductory and feedback sessions would be held with the registered manager. However, if they're not available another senior partner or manager will suffice.
It is important that registered managers are familiar with the requirements of the inspection process and the fundamental standards.
CQC Interview Questions for registered managers
Managers who apply for registration will receive a phone call from the CQC prior to being registered. This will consist of an interview – lasting for about 30 minutes, or longer. For the interview, it's advised that you have a copy of your CQC application form with you, a copy of the essential standards and a copy of the practice's statement of purpose to hand. Familiarise yourself with the guidance of registered managers and the Health and Social Care Act 2008.
The questions asked will be divided into questions about you, questions relating to the outcomes in the essential standards and finally your understanding of the regulatory framework.
The Wessex LMC website sets out a comprehensive set of questions.
Skills for Care also provides useful information for registered managers.
Don't forget to follow us on Twitter, or connect with us on LinkedIn!