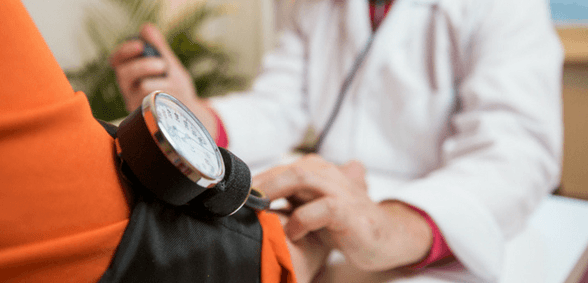 CREDIT: This story was originally seen on NHS England
GPs are being urged to become more veteran-friendly, as a scheme backed by NHS England and RCGP is rolled out nationally
GPs all over the country are becoming part of a national scheme – the Military Veteran Aware Accreditation – to improve medical care and treatment for veterans.
The scheme has been backed by NHS England and the Royal College of General Practitioners (RCGP), and practices can qualify for veteran-friendly status by offering additional support to ex-military personnel as they re-enter civilian life.
The concept was created by Dr Mike Brookes, a GP who also served in Iraq. The idea came to him when a patient, who was also a veteran, told him he had joined Brookes's practice in the hope that his specific needs would be better understood and met.
Brookes said:
"It made me reflect on a potential unmet need for our veterans. I could see how pivotal a GP practice could be at identifying ex-service personnel to help ensure they receive care and treatment that is considerate of their time in the armed forces. It is great to think that a conversation with a patient at a GP practice in the Dales could lead to a national project to improve veterans' health."
Healthcare and medical support is already prioritised for veterans, but the NHS wants to improve this service yet further. A successful pilot in the West Midlands has seen 90 practices in the region sign up for the scheme.
To become accredited, GP practices need to:
Have a lead for veterans' issues within the surgery
Identify and flag veterans on their computer system
Undertake dedicated training and attend armed forces healthcare meetings
Increase understanding of the health needs of veterans amongst both clinical and administrative staff
Dr Jonathan Leach, a GP who served in the army for 25 years and chairs the NHS England Armed Forces Clinical Reference Group, is calling for GPs across the country to sign up. He said:
"We are committed to providing veterans with a seamless, high quality service when it comes to their health needs. Our priority is to make sure that no matter where a veteran lives in the country, they will have access to a GP who understands their military related health needs and supports them to get the right treatment and support. We are therefore urging every GP practice to sign up to this important scheme."
Professor Helen Stokes-Lampard, chair of the RCGP, added:
"Veterans often have unique health needs, and this new scheme is a fantastic way of ensuring that when they visit their GP, for whatever reason, these needs are flagged up, considered and accommodated. It's great to see successful local initiatives being rolled out nationally so that they can benefit patients across the country.
"I'm incredibly proud of the College's Midland faculty, of which I am a member, for identifying a good idea, turning it into reality and taking the lead on this."
Don't forget to follow us on Twitter, or connect with us on LinkedIn!