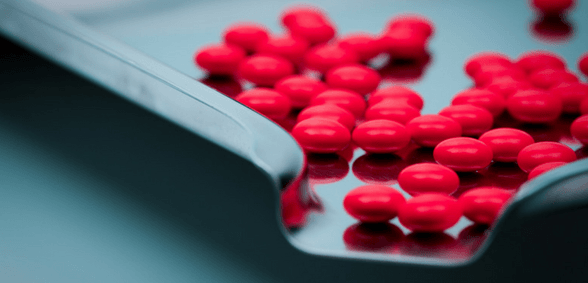 CREDIT: This story was originally seen on NHS Improvement
The NHS is urging the public to trust that biosimilars of expensive medicines are just as effective, following a £324m saving in 2016/17
NHS Improvement has announced that the health service saved £324m in the last financial year, thanks to finding better-value medicine alternatives. It expects more savings to be achieved this year.
These medicines are, it has been promised, 'just as safe and effective' as the much more expensive counterparts, and are being used for the treatment of rheumatoid arthritis, bowel conditions and some cancers.
Biosimilars of adalimumab – something that is used in the treatment of rheumatoid arthritis, inflammatory bowel conditions and psoriasis – are expected to be available after October this year. Adalimumab is currently the medication on which the NHS spends the most money.
NHS Improvement set itself the target of saving £250m on the use of the the 10 most expensive medicines for 2017/18, and managed to exceed that target by £74. Teaming up with NHS trusts, the organisation plans to make a further £200m worth of savings during the 2018/19 financial year.
Approximately half of this should come from savings generated through the use of brand new biosimilar medicines – following two such medications coming off patent – including biosimilars of breast cancer treatment, trastuzumab.
All that's left is for NHS Improvement to continue searching for appropriate savings, and for it to communicate to the public that biosimilars are completely safe.
Dr Jeremy Marlow, executive director of operational productivity, NHS Improvement, said:
"As more people are diagnosed with long term conditions, such as arthritis and cancer, we must ensure the NHS uses its resources as efficiently as possible to treat and care for them.
"By delivering £324 million in savings in a single year from switching to better value but equally effective and safe medicines, the NHS has been able to help more patients manage their conditions.
"There is more still to do, with £200 million of additional savings to be achieved this year. We will also continue to find further opportunities to use medicines more effectively and make every penny of the NHS's budget count.'
Steve Barclay MP, health minister for Department of Health and Social Care, added:
"We want to support the NHS to make sure every penny is spent effectively. For too long vital funds have been used to buy expensive medicines instead of equally effective and better value alternatives. Under our long-term plan for the NHS, which will see us increase funding by an average 3.4% per year, we need to do better.
"With over £300 million saved and potentially more savings to come, this work is a perfect demonstration of the NHS using taxpayers' money wisely whilst still delivering patients with the outstanding care that they need."
Don't forget to follow us on Twitter, or connect with us on LinkedIn!