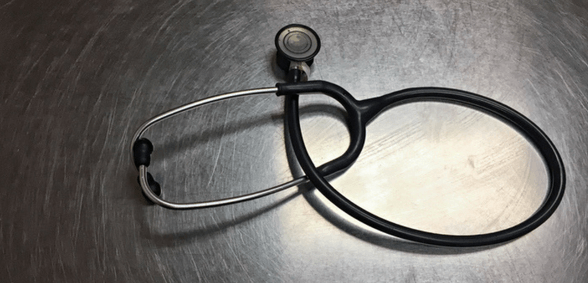 The RCGP has stated that general practice is continuing to suffer as doctors are discouraged from the profession, and drastic action is required
The Royal College of General Practitioners (RCGP) has warned that GP closures over the next five years could be "catastrophic" to patients, as high numbers of doctors leaving the profession could see 2.5 million patients' local practices closing.
The RCGP says drastic action must be taken to address the workload pressures that are making a career in general practice untenable, and for more effective initiatives to be implemented to increase retention of the GP workforce.
Without urgent investment – such as the £2.5bn in additional funding the RCGP has been asking for to overhaul the GP Forward View – the college fears that 762 practices across the UK could close over the next five years due to their reliance on a workforce where three-quarters of GPs are aged over 55 and, therefore, approaching retirement age.
Chair of the RCGP, Professor Helen Stokes-Lampard, said of the issue:
"GPs will always work their hardest to try to keep practices open, but the harsh reality is that fantastic, caring GPs are burning out, working in conditions that are unsafe for their own health and that of their patients.
"Workload in general practice is escalating, both in volume and complexity, yet the share of the NHS budget general practice receives is less than it was a decade ago – and our workforce is actually decreasing. As a result, many GPs are bringing forward their retirement plans because the pressures they are working under are untenable.
"It is a massive loss to the profession – and patients – to lose our most experienced doctors prematurely when they have huge amounts of knowledge and skill.
"If these GPs do leave, and these practices do close, it will have a catastrophic impact on our profession and the patient care we are able to provide. We have more GPs in training than ever before, but if we have more GPs leaving than entering the profession, we're fighting a losing battle.
"Decision makers need to think long and hard about how we can retain the GP workforce, and the forthcoming long-term plan for the NHS – funded by the extra £20.5bn a year announced earlier this year – is the ideal opportunity to do so.
"We have seen some positive and innovative schemes, as part of the GP Forward View in England, such as the GP Career Plus scheme, but we need much more of this kind of thing, and on a bigger scale.
"Being a GP can be the best job in the world but only if general practice is properly resourced and provided with the adequate funding and resources to ensure we can deliver the highest quality care to our patients.
"We urgently need to see existing promises of investment for general practice, 5,000 more GPs, and 5,000 more members of the wider practice team delivered in full in England – and for equivalent promises to be made and delivered in Scotland, Wales and Northern Ireland. But we also need to see an additional £2.5bn a year for general practice as part of the NHS long-term plan, to ensure that existing GPs and their teams are given the support and resources they need to deliver high-quality patient care both now and in the future."
Don't forget to follow us on Twitter, or connect with us on LinkedIn!