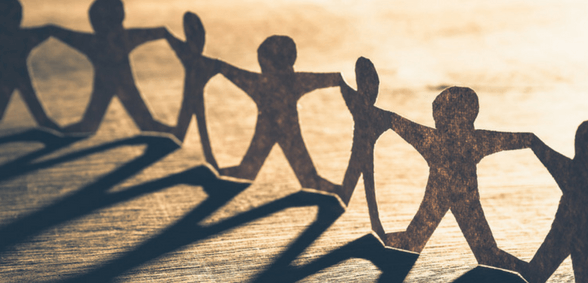 That the demand on general practice is increasing is evident, and practices are seeking more efficient ways of delivering their services with the resources that they have. But what if there was a way that practices could engage volunteers to provide additional support? The King's Fund has published a report investigating the role of volunteers in general practice
Volunteering in general practice: opportunities and insights, published by The King's Fund, examines the contribution that volunteers can and are making to general practice. According to the paper an estimated 1.7 million volunteers donate their time to health or care services across Britain – and the evidence suggests that the impact is positive.
Increasingly, innovative solutions are being sought to support care providers and to alleviate mounting pressure on services; as the researchers note, while volunteers will never be able compensate for shortages of skilled practitioners such as GPs, there is an opportunity to engage them at a social level. If around 20% of a GP's time is spent addressing social problems which might be better tended to via advice, support and community resources then, perhaps, volunteers could serve to provide a bridge between GP practices and local communities – a chance for new opportunities for care delivery.
Engagement beyond the boundaries of traditional general practice
The King's Fund research identified four ways that volunteers are engaged in, supporting general practice – each moving beyond the boundaries of traditional general practice and into the community that they support. These are:
Enabling general practice
Volunteers engaged in roles that support the day-to-day running of the practice – including assisting with paperwork, patient follow-ups, support for clinics.
Shared premises
This refers to the co-location of a GP practice and an organisation that engages volunteers in providing services. This might include a voluntary, community or social enterprise organisation that provides health education and/or self-management support.
Social prescribing
This is being used more and more to improve the health of communities. As explained in The King's Fund research, it works by GPs referring patients to a link worker who then works with the patient to identify their needs and what support they want; subsequently, a referral to a local community organisation is made. In some situations, volunteers may operate as link workers and/or in the referral process by supporting patients to access and engage in community services – in some cases providing that support.
Community-centred general practice
Community-centred care is a model that has gained momentum recently; it combines social and medical support for patients. The role of volunteers in this varies; in some of the cases which researchers considered, volunteers contributed to the activities of the practice while, in others, they contributed to the broader services supporting general practice. This was in conjunction with volunteers who were providing their assets and capabilities on a voluntary basis for the community and the practice – as opposed to their time and experience to the practice and patients.
Volunteering in general practice: opportunities and insights includes case studies that detail each of these.
The hardest step is often the first step
The paper also observes how practices launched their volunteer programmes and highlights some key findings which other practices considering engaging volunteers should consider. One common factor was establishing an interface between the GP practice, voluntary and community sector organisations and local communities; the report notes the need to build strong relationships in order to support this.
Some of the building blocks, as identified in Volunteering in general practice, are:
Recognising opportunity
Identify opportunity for closer working between general practice and the community – is there a shared agenda? Then establish a common understanding of the issues and the aims.
Partnership working
It is advised that you build on existing partnerships, or identify and actively pursue new ones, where collaborative working could support your mutual objectives.
Local leadership
This might come from any of the different stakeholder groups; the report says that, while it doesn't have to come from general practice, appropriate leadership from within practices has proved beneficial to enabling engagement and implementation – however, ensure you clearly identify the lead agency.
Pilot, and develop what works in general practice
In most of the case studies examined by the researchers a commitment to an approach that is delivered, evaluated and which evolves over times was revealed.
People power
The research also notes that each practice is different – varying in staffing and resources – something that impacts the approach to engaging and working with volunteers. Success relied on the ability of volunteers to work with general practice staff – for example, building relationships and developing leadership at practice level. Some essential points raised in relation to this were;
Skill requirements
Roles will most likely have specific skill requirements which must be considered and there may be a time commitment required – this must be clear.
Volunteer management
A 'hidden infrastructure' is advised. This will include recruitment, induction and mentoring as well as day-to-day management and supervision. Appropriate policies defining roles and responsibilities will be required.
Confidentiality is key
In general practice confidentiality is a concern; it will be important to address the interaction between practice staff, paid staff from external organisations and volunteers, and the transfer of information between them.
Volunteer satisfaction
A happy volunteer is a helpful volunteer and is a volunteer who will continue to support the practice. Managing this – like managing other practice staff – requires a balanced workload, providing feedback on the impact of their involvement and opportunities for further development and learning.
Turnover
To sustain any volunteer initiatives requires an active and ongoing recruitment process.
The study also found a number of 'strategic issues' that impacted the sustainability of volunteering programmes, such as funding, leadership and community support.
A call to action
Volunteering in general practice: opportunities and insights illustrates how GP practices are successfully working with volunteers to support the delivery of care; it does, however, take a strategic and well-planned approach and an investment of time. Engaging volunteers comes with opportunities and challenges, but it is an opportunity to rethink, enhance and support links with the community. Is your practice up for the challenge?
Read the full The King's Fund report.
Don't forget to follow us on Twitter, or connect with us on LinkedIn!