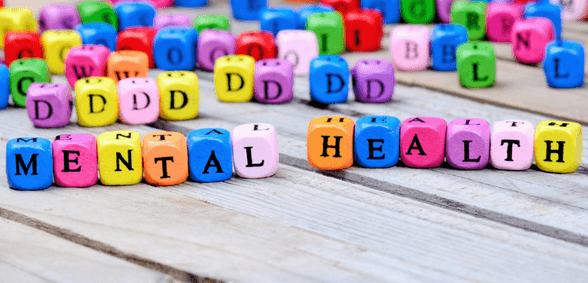 The Department of Health and Social Care is planning to help NHS staff more effectively deal with their workplace pressures
The government has set out new plans to provide better mental health and wellbeing support to NHS staff.
The new support will be based on recommendations by Health Education England (HEE) and could include:
Post-incident support for NHS frontline staff, such as peer group support or a more formal psychological assessment;

A dedicated mental health support service giving confidential advice and support 24 hours a day;

Fast-tracked mental health referrals for NHS employees if requested as a priority from either a GP or an occupational health clinician;

Improved rest spaces for on-call staff and trainees during and after their shifts, providing security, shower facilities and refreshments;

An 'NHS workforce wellbeing guardian' in every NHS organisation, responsible for championing mental health and wellbeing support for staff.
HEE spoke to staff whose wellbeing had been affected by their experiences in the NHS workplace, as well family members who had lost relatives through suicide.
It also visited organisations that are already demonstrating good practice in supporting staff mental and physical wellbeing to understand how these initiatives could be rolled out across the NHS.
The measures aim to help NHS organisations make positive progress on sickness absence rates, staff performance and retention.
The latest NHS staff survey showed that less than a third of staff felt their organisation took positive action towards improving their health and wellbeing.
Matt Hancock said: "I love the NHS and have enormous respect and admiration for the dedicated staff who make our health service what it is today.
"Working under pressure, NHS staff put themselves in some of the most challenging situations imaginable as part of their unwavering commitment to caring for us all. So they deserve unwavering support from us all.
"I'm so proud of the service NHS staff give, so the mental and physical wellbeing of the people who work in our health service must be our utmost priority.
"[This] important report helps guide how we can do that, from creating the right culture of support to giving everyone somewhere to turn in the toughest times.
"NHS staff have been there for me, and they have been there for my family – so I'm determined to make sure we are there for them too."
Responding to the health secretary's pledge to overhaul mental health and wellbeing services for NHS staff, BMA mental health policy lead, Dr Andrew Molodynski, said:
"Staff are fundamental to the delivery of patient care in the NHS and without a healthy workforce our health service can barely function, let alone thrive.
"Given the current pressures that the NHS workforce is under, the Secretary of State for Health and Social Care's commitment to improving mental health and wellbeing support for staff is both timely and necessary.
"We know that doctors' mental health and wellbeing has been adversely affected by the increasing demands of their work and this is true also for medical students who are dealing with stress, fatigue and exposure to traumatic clinical situations, very often without adequate support on hand.
"The BMA recently for greater provision of mental health support for NHS staff as their report¹ found that only about half of doctors were aware of any services that help them with physical and mental health problems at their workplace – while one in five respondents said that no support services are provided.
"While these measures will go a long way to providing much-needed support for NHS workers who are struggling with their mental health and overall wellbeing, more must be done to address the wider pressures on the system, such as underfunding, workforce shortages and rising patient demand, so we can reduce the number needing to seek help in the first place."
Don't forget to follow us on Twitter, or connect with us on LinkedIn!