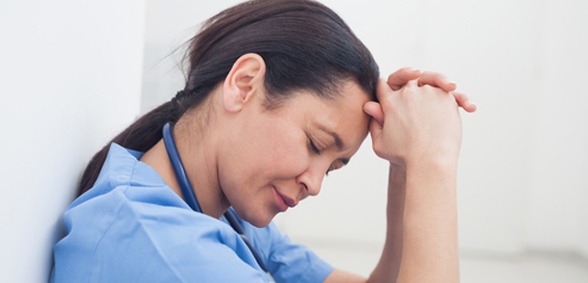 A recent speech by Matt Hancock outlined the purpose of the new mental wellbeing report for NHS workers
Health secretary, Matt Hancock, gave a speech at East London Foundation Trust during the launch of Health Education England's NHS Staff and Learners' Mental Wellbeing Commission report.
He opened his speech by talking about Lauren Phillips, a young doctor who was driven to end her own life due to the pressures of her role.
Regarding Phillips – and the broader healthcare community that's struggling to accomplish a satisfactory work-life balance – Hancock said:
"I want to apologise. As secretary of state, and on behalf of the entire leadership of the NHS, I'm sorry.
"I want to say sorry to Lauren's parents, and the families of every other member of the NHS family, who we didn't do enough to help when they needed us most.
"We can never know all the reasons why someone decides to take their own life. But, hand on heart, it's impossible to say we did enough to care for Lauren.
"Across the NHS, we don't do enough to care for our carers. And for that I am sorry.
"Now, I don't want anyone to point fingers and blame people. That's not what Lauren's father wants either. He knows first-hand the unique difficulties of being on the NHS frontline. But he also believes, as I believe, that 'you can't look after your patients, unless you look after your own wellbeing'.
"Instead, there is something else I want us to take from this tragedy. I want us to take resolve to make the changes needed so we can care for our carers, not just in pockets, but throughout the NHS.
"So I welcome today's report from Health Education England. And I look forward to working with the NHS to put the recommendations into practice.
"There's no silver bullet. But just because there's no one solution, let's not fall into thinking there's no solution.
Hancock went on to outline the purpose of the report, which can be read here and is outlined here.
Don't forget to follow us on Twitter, or connect with us on LinkedIn!