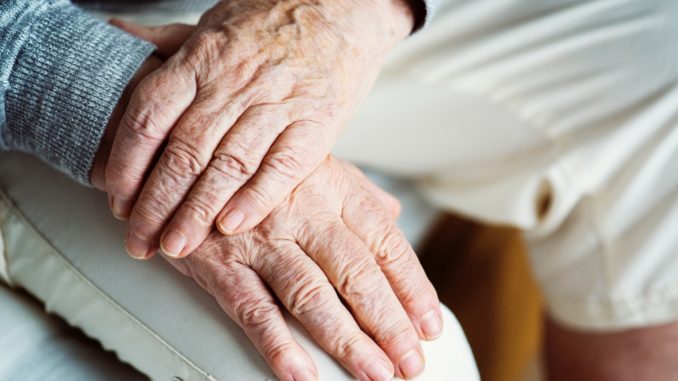 A quarter of so-called 'sandwich carers' – those who care for both sick, disabled or older relatives and dependent children – will experience symptoms of mental ill health, an Office for National Statistics (ONS) report has found.
We ask Dementia UK's director of clinical services, Paul Edwards, about the emotional impact that acting as a sandwich carer can bring – and what practice managers can do to help
Almost 27% of sandwich carers show symptoms of mental ill-health while caring for both sick, disabled or older relatives and children, says the ONS. They are more likely to report symptoms of mental ill-health, feel less satisfied with life and struggle financially compared with the general population, the report found; the more hours spent as a carer, the more the person is likely to experience mental health symptoms.
The more hours spent as a carer, the more the person is likely to experience mental health symptoms.
However, in an interesting twist, those people who provide fewer than five hours of adult care each week report slightly higher levels of life and health satisfaction, relative to the general population.
There are 1.3 million people with this sort of caring responsibility in the UK, says Dementia UK's director of clinical services Paul Edwards – a number of whom are likely to work in practices up and down the country. "There's no denying that these carers, who are often in their 40s and 50s, should be afforded personal support – but are we not missing a trick by not looking at how we can be supporting them professionally too?" Paul asks.
Sandwich carers are performing an amazing job looking after those who need it, reducing the potential burden on the health services, believes Paul. He explains the reasons why employers should be flexible and support those who need it.
Care for the carers
Employers have a key role in understanding the stresses and challenges faced by the burgeoning number of sandwich carers in order to improve workforce wellbeing and understand how they can better support these carers. 
At Dementia UK we take calls on our admiral nurse dementia helpline from families facing the most complex stages of this situation in their personal lives. We're also increasingly building up awareness and support for people facing dementia in the corporate and working world. We host a number of clinics which help employers to understand the range of complexities which dementia brings and how this can impact on employees' working lives.
On a general level, some steps can be put in place by employers – like encouraging flexible working practices – as well as having a carers policy which anticipates the challenges and needs of this particular caring generation.
The urgently-needed social care green paper could also help these carers by providing a more joined-up approach between health and social care; it is hoped that it will better recognise an ever-ageing population with long-term health conditions who are often so admirably supported by unpaid carers.
Openness and support
As an employer you should do what you can to support your staff to provide care. Sadly, many organisations aren't doing as much as they can. The CIPD's survey of over 1,000 HR professionals discovered that only 30% of employers are proactively promoting flexible working options and just 3% have a dedicated policy dealing with elder care.
Our view
The NHS has clear flexible working guidelines which can help employees who are struggling or need to alter their working patterns. While changing working hours isn't always practical for a busy practice, managers should discuss with staff ways that their situation could be improved.
No-one should have to put on a pretence that they're getting by at work. In the case of dementia, where more and more people are diagnosed, and families affected, openness and support should rule the day."
You can access the full report on the ONS website here.
Don't forget to follow us on Twitter, or connect with us on LinkedIn!