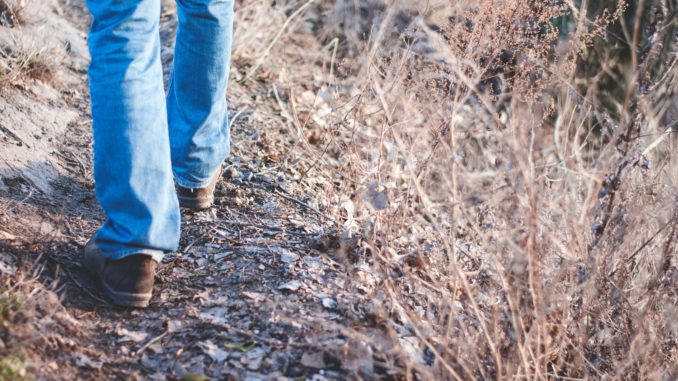 Break free of the boredom of meetings by getting out on a walking meeting. Now being prescribed by Public Health England (PHE) as a potential cure to chronic sedentary behaviour in the workplace, as we approach spring there's no better time to take your chats outside 
This is an edited version of advice which first appeared in The Guardian.
"Move more. Get up and walk about. And I don't just mean in the office," said PHE chief executive Duncan Selbie's speech at the group's annual conference in 2017, according to The Times. "Go out for a walk and get some fresh air for a meeting," he said.
Walking meetings can be a great way to introduce a new energy to your regular get-togethers. They can also give your workers some important exercise – a report by Walking for Health found that walking could save up to 37,000 lives a year. NHS England may dispute these findings, but it's firmly behind increasing the amount of exercise that people do.
One way you can encourage your staff to get more exercise is to free them from the monotony of a seated meeting and turn it into a walking one. It's not going to work for every situation but, if you can get out of the office, here's how to make the most of your meeting.
Use it to brainstorm – not to make decisions
Piles of research into the mental benefits of walking meetings suggest that they do not encourage all forms of thinking equally. In one Stanford study, desk jockeys thought of 60% more uses for common objects while on a treadmill rather than at a desk. This suggested that walking is good for creativity – but the same subjects did worse in tests of 'convergent thinking' while walking, suggesting that sitting is better for reaching a consensus or coming to a resolution.
Have a destination
Pick a target, be it a secluded garden or the nearest coffee shop for a cake (you've earned it). Find somewhere to aim for and somewhere to return from; it will add structure to the meeting.
But also: meander
In yet another test of peripatetic performance, researchers at the National Taiwan University asked students to think of new uses for chopsticks while either walking the perimeter of a large rectangle or wandering within it. The free walkers outperformed the linear thinkers. Moreover, the free walkers then performed worse when they had to follow a 'random' route projected by a boss using a laser printer. So, bosses: pick a destination but let your team plot the route on the fly.
Don't bring the whole team
Walking is good but there is no sense in marching 10 abreast along a busy pavement as in the opening scenes of The Apprentice. David Haimes, a senior product developer at Oracle, told the Harvard Business Review that side-by-side walking breaks down 'organisational hierarchy' – but suggests a maximum of three people.
Walking meetings can, quite literally, be a breath of fresh air. Physically removing yourself from the work environment can free up your mind to think differently. Spring is around the corner – why not give it a try?
Don't forget to follow us on Twitter, or connect with us on LinkedIn!