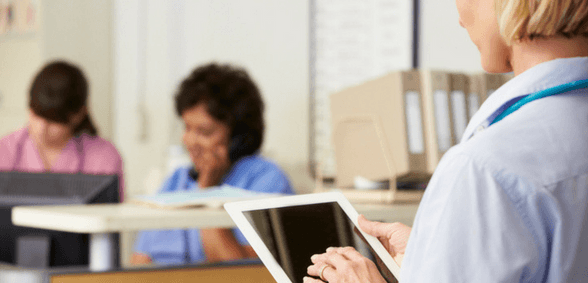 First impressions are said to be everything, but lasting impressions are made by delivering exceptional customer service. So, how do you exceed patient expectations? Ian Jones, director, and Tina Nightingale, editor and social media manager, at the Practice Managers Association (PMA) share their insights
Exceptional customer service involves exceeding customer expectations, where the standards and level of service received exceed what the customer could reasonably define as normal or expected. It means showing the patient how important he or she is to you and the practice by interacting with them in a friendly, helpful and positive way.
We have all experienced dreadful customer service in a shop or restaurant. Similarly, we also know what it feels like to have top-quality service and how that makes us feel. Striving to be the best will be satisfying to you, your practice team and your patients.
You could say that exceptional customer service means that practice staff go above and beyond what the patient expects; they go that extra mile to make the patient feel that they understand what they are going through. The patient will feel that their care is a priority and the attention they receive is efficient, personalised and effective.
Currently, it is not unusual for practice managers to describe their practice this way:
feeling like they are going 'into battle' each day;
overwhelmed – resulting in high levels of stress;
not enough hours in the day;
poor communication;
demoralised staff facing regular abuse;
lack of internal harmony.
Does this sound familiar to you?
Customer service
There is a general perception that customer service only applies to front line staff. This is a myth. It is everyone's responsibility within a practice to deliver exceptional customer service to both their internal and external customers.
Shep Hyken, the customer service guru, says, "Customer service is not a department – it is a philosophy. It is a philosophy that underpins the culture of an organisation. If you get it right on the inside it can create magic on the outside."
Patient experience questionnaires are widely used now, and can be useful, but do they actually make a difference to the quality of service provided to patients in primary care?
A study by Burt J, et al. in 2017, Improving patient experience in primary care: a multimethod programme of research on the measurement and improvement of patient experience, concludes that, whilst surveys are a valuable resource for monitoring national trends in quality of care, surveys may be insufficient in themselves to fully capture patient feedback and, in practice, GPs rarely used the results of surveys for quality improvement.
Another study, published in the BMJ in 2010, Patients, experience and satisfaction in primary care: secondary analysis using multilevel modelling, looked at 'overall satisfaction, experience of wait for an appointment, reported access to care, satisfaction with communication skills.' Over and above what was already known at that stage, we learned that questions about patients' satisfaction discriminate poorly between practices and doctors, but questions about specific experiences are more discriminatory and, adjusting for patients' characteristics, make little difference to practices' performance scores.
It would seem there is a need to go back to good old-fashioned customer service delivered with a smile, mutual respect, dignity, empathy and a 'can do' approach. The problems practices are facing day-to-day can be alleviated by making some very simple changes to behaviour. This will improve internal harmony and will have a positive impact on the patient journey.
Staff need to put themselves in patients' shoes and ask the following questions:
Would the service I deliver be good enough for me and my loved ones?
Have I become desensitised?
Do I offer a service with a smile or am I a 'grumpy gatekeeper'?
Do I see patients and colleagues as an interruption?
Do I trivialise patients' experiences?
It is vital to increase self-awareness, go back to basics, strip away bad habits and adopt a positive culture. "Involve patients in the design of services. It is not rocket science to look at the best customer service in the outside world and apply those lessons across the NHS."
The PMA exceptional customer service training for GP practices will enable you to become a consistently courageous and communicative practice whose staff demonstrate a genuine interest in patients and work together as part of a team to deliver a service they can be proud of. Learn more.
Don't forget to follow us on Twitter, or connect with us on LinkedIn!