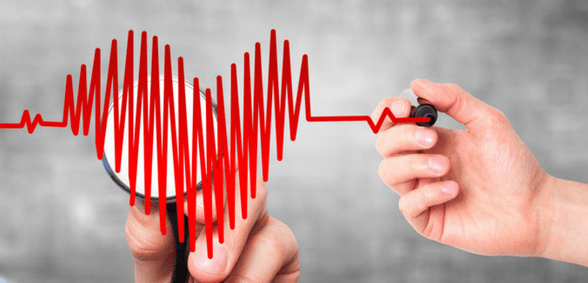 A survey conducted by British Social Attitudes (BSA) survey – which asked members of the public about their views on, and feelings towards, the NHS and health and care issues generally – has revealed a decline in overall satisfaction with the NHS. Satisfaction with GP services sits at its lowest since 1983 – when records began
Public satisfaction with the NHS overall saw a six percentage point drop in 2017 since 2016 – now sitting at 57%; dissatisfaction with the NHS overall increased by seven percentage points to 29%.
Sixty-four per cent of older people – those aged 65 and over – were satisfied, compared to 55% of those aged 18 to 64 – although, overall, satisfaction fell amongst all groups.
Interestingly, reasons given for satisfaction with the NHS were: 'the quality of care, the fact that the NHS is free at the point of use, the attitudes and behaviour of NHS staff, and the range of services and treatments available'. While the reasons given for dissatisfaction were: 'staff shortages, long waiting times, lack of funding, and government reforms'.
GP services saw a seven percentage point drop in satisfaction in 2017 from 2016 and is now 65%. The report highlights that this is the lowest level of satisfaction with GP services since 1983, when the survey began; it is also the first time that general practice has not been the highest rated service.
Additional statistics:
Satisfaction with outpatient services was also 65% in 2017 – no significant statistical change from the previous year.
Satisfaction with inpatient services was 55% in 2017 – down by five percentage points from 2016.
Satisfaction with accident and emergency (A&E) services was 52% in 2017 – no significant statistical change from the previous year.
Satisfaction with NHS dentistry services was 57% in 2017 – no significant statistical change from the previous year.
Satisfaction with social care services was 23% in 2017 – no significant statistical change from the previous year. At the same time, dissatisfaction with social care services increased by six percentage points in 2017 to 41%.
You can read the full report here.
Responding to the BSA's survey into public perception of health and social care, chair of the Royal College of GPs, Professor Helen-Stokes Lampard said: "This is extremely distressing news for hard-pressed GPs and their teams who are working flat-out to do the very best they can for their patients in increasingly difficult circumstances.
"But while we are very disappointed in these figures, they are hardly surprising as what we are seeing now is symptomatic of the inevitable effects of a decade of underinvestment in our family doctor service – and just not having enough GPs in the system to meet demand.
"Traditionally, patients report very high levels of satisfaction and trust in their GPs and we don't believe that these figures reflect the high standard of care most patients are receiving in general practice. But we can understand – and we share – their frustration as they face longer and longer waiting times for GP appointments.
"GPs and our teams are working incredibly hard to deliver more and more consultations – today alone, GPs and our teams will see more than 1 million patients across the country.
"Our service is the lifeblood of the NHS – we manage risk and uncertainly as well as considering all aspects of our patients' lives when delivering care.
"Without general practice, other NHS services would crumble, but we urgently need more support, including more GPs, if we are to deliver the safe and effective care that our patients need and have come to rely on.
"We desperately need the pledges made in NHS England's GP Forward View – including £2.4bn more a year for general practice, 5,000 more GPs and 5,000 more members of the wider practice team by 2020 – to be delivered in full."
Don't forget to follow us on Twitter, or connect with us on LinkedIn!