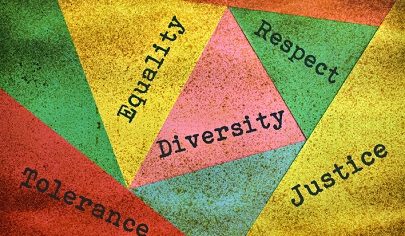 A new report highlights some startling statistics regarding diversity within the NHS, according to The Guardian
A new NHS Confederation report suggests that diversity within the health service is actually moving backwards.
Fewer women and those from black and minority ethnic (BME) backgrounds are being handed key roles within NHS trusts.
In fact, the number of chairs and non-executive directors who are of an ethnic minority background have has been halved from 15% to eight per cent since 2010.
The proportion of women has also dropped from 47% in 2002 to 38% now.
"The progress and gains made in the early 2000s towards a more diverse board leadership in NHS trusts has gone into reverse or made no progress," the report said.
"As a community of leaders, chairs and non-executive directors are often not representative of the communities they serve and the staff they govern."
Overall, 77% the NHS's workforce is female, which makes the low proportion of them in chair and non-executive director roles all the more concerning.
Similarly, 19% of NHS workers are from a BME background – well over twice the percentage of chair or non-executive they hold.
Additionally, almost 50% of NHS trust – numbering 240 in the UK – don't have a single BME board member.
This data shows that the NHS is failing to honour the various laws designed to improve female and BME representation, according to the report, which says: "Equality, diversity and inclusion is an area that the NHS needs to make significant progress in to reflect the spirit of the equality and diversity legislation and the NHS's stated ambition to create a more diverse leadership."
Danielle Oum, the chair of Walsall Healthcare NHS trust and co-chair of the confederation's BME leadership network, said:
"Diversity on boards is important for diversity of thought and the avoidance of groupthink. It's particularly key for the NHS due to the make-up of its workforce and the population it serves."
The report blames the increasing representation gaps on the abolition, in 2012, of the NHS Appointments Commission and the move to allow some NHS trusts to become semi-independent foundation trusts.
The confederation has called for an urgent overhaul of the appointments procedures for such posts.
Don't forget to follow us on Twitter, or connect with us on LinkedIn!