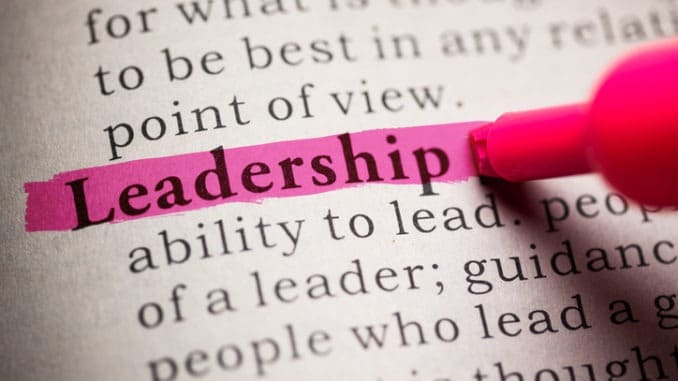 Developing future leaders in the existing talent pipeline can only be done by cultivating a favourable work culture. When we talk about a successful organisation, from the internal point of view, we visualise a supportive, innovative, and bright environment
CREDIT: This is an edited version of an article that originally appeared on About Leaders
Many organisations don't emphasise developing talent internally and this has resulted in high attrition rates globally. On the other hand, 78% of interviewed employees would continue with their existing organisation if they saw a promising future there. In a survey, 58% of managers revealed that they didn't receive any formal management training; the same number of employees said they would rather trust a stranger than their bosses!
In a management position, handling pressure and making other people work as a team are the norm. For somebody new to a senior position, lack of prior experience could prove a problem when difficult situations arise so developing leadership values, and management principles, is a vital process. A good way to do this is to expose new managers to various decision-making situations using scenarios. To cultivate the right work culture, dive in deeper.
Create customised content for development programmes
A successful method for employee development cannot be generic. You will require a dynamic approach, where individual considerations are set against a candidate's potential and aspirations which places great emphasis on practical learning. Analysis of the employee's existing skill set, willingness and rapport with other team members will help in customising content appropriately.
Measuring results through reviews, performance reports, and feedback from other stakeholders will keep the process on track – and make sure to alter the content as per the progress, aptitude, and engagement levels of the individual involved.
Create an interactive environment
Employees may get frustrated if their suggested initiatives in relation to improvements aren't backed by management. Employees should be able to proactively discuss innovative processes and working methods. The foundation of leadership lies in firing up a problem-solving mindset and helping staff to work to achieve solutions.
Weekly meetings can be usued to evaluate the progress of past initiatives as well as providing constructive criticism. Collaboration between established and new employees can generate positive interactions, reaping impressive results. Transferring accountability acts as a great catalyst in shaping strong, interdependent teams.
Foster mentorship as an integral business process
You can include mentoring activities in your work culture by assigning mentors for senior positions and buddy projects for junior level executives; cross-departmental training sessions will boost the confidence of employees.
An open environment, with managers who discuss innovations and inspire confidence in the team, will result in a positive work culture. Younger talent will enthusiastically shoulder more responsibilities and demonstrate infectious enthusiasm for progressive initiatives within your organisation.