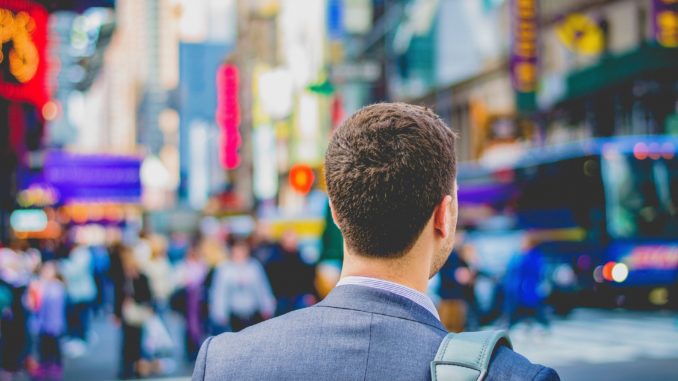 Recruiting the right person into the right role has never been harder. Employers need to ensure that everything – the advert, the package and the workplace – are all attractive to prospective employees.
In the first of a new series, we explore some of the biggest challenges and most common pitfalls when recruiting new members and staff – and how to overcome them
The right skills
 Many people begin the recruitment process by pulling out an old job description and using this as the basis for their new campaign – but this can be the worst place to start. The skills demanded of practice managers, receptionists, pharmacists and even GPs have changed dramatically in recent years. Staff now need to be more technologically adept, security conscious and socially aware than ever before – things that hardly merited a mention in job descriptions a decade ago.
The role outline you used before might have helped you appoint the perfect member of staff – but that was then, and this is now. When identifying the skills needed in the role, think ahead. The increasing use of technology – including apps and video consultations – mean that digital skills are at a premium in any practice role; practices are, increasingly, communicating through social media, so these skills are likely to be an important part of many jobs in the future. Society is undergoing a transformation in communication – and sensitivities around the way we speak and act toward marginalised groups and individuals are now much more important – so this is also something to consider.
Health sector experience is, in many cases, essential, but it's also important to broaden your reach. Look for transferable skills that will benefit your practice. Consider those from outside the NHS or those within the NHS who may be considering a move.
The right advert
"In today's talent-scarce market, a powerful job ad can help ensure that your practice attracts applications from high-calibre jobseekers," says Margo Leftly, managing director at Healthier Recruitment. She advises that any advert should contain all the key information to ensure it resonates with the right audience.
In today's talent-scarce market, a powerful job ad can help ensure that your practice attracts applications from high-calibre jobseekers.
You need to cover the basics – the salary, location, shift patterns and whether it is a permanent position or fixed-term contract – but you should be as specific as possible to avoid being inundated with inappropriate applicants. Adverts should also be clear and honest – every applicant should understand the good (and the not so good) aspects of the role. You can read Margo's five top tips for writing a great job advert here.
If you're struggling to adequately capture the essential skills necessary for a role, one exercise currently gaining popularity is to ask the departing member of staff to help write the job description for their replacement. This makes perfect sense as this person is likely to have the most complete grasp of the skills needed to succeed.
There's a temptation to include everything relevant to the role in your job description, but this can sometimes be counterproductive. Expecting every applicant to read a punishingly long job description is unlikely to be helpful and, in some cases, could put people off.
The right workplace
Your working environment could be a key benefit to attract new employees. Do you have parking? How accessible is the practice? How do you communicate within the surgery? Are you highly corporate or relaxed and informal?
These are all questions an employee will ask and should be answered – where possible – in your job advert – because the best job adverts give a flavour of the role and the workplace too.  In many roles, the actual jobs themselves will be similar – so get the edge by giving applicants an insight into what makes your practice special. You want the applicant to begin to understand the culture of the practice and to establish your expectations. Being as clear as possible about your workplace can narrow down the applicants to those who buy into your vision for the business; it can also reduce inappropriate applications as well as the likelihood of misunderstandings or misconceptions before the employee starts.
If your working environment isn't working for you in attracting interest, consider developing a workplace strategy. A workplace strategy is useful to help you consider how you are currently utilising the available space – and to plan for ways that this can be improved; its main focus is the efficient use of space, but it can also consider the welfare of staff.
The right package
We all profess to love our jobs but the reality, for most of us, is that salary really matters. Recent research from First Practice Management's Practice Manager Salary Survey highlights a significant drop in wages, with the average salary falling £1,000 in a year.
We all profess to love our jobs but the reality, for most of us, is that salary really matters.
Practice managers reported that their salaries were 'reasonable', but many felt that their rewards weren't matched as they became more experienced. The expectation that wages will be commensurate with experience and ability isn't the preserve of practice managers – it is universally felt among all professionals. Many roles will be covered by agenda for change grades but, where you have scope, it's worth considering offering a competitive salary.
Flexible working is gaining in popularity as workers seek to balance the stresses of work with a happy and productive home life. While it's highly unlikely a four-day week will work for your practice, embracing flexible working practices is possible – a subject that we've covered before at Practice Business. Anything that can demonstrate a commitment to the welfare of your employees is important for both recruitment and retention.
Advertising
The perfect job description is worthless unless it's seen by the perfect applicant. The traditional marketing channels are still effective both online and in-print, but consider using social media like Facebook and LinkedIn groups to attract an online audience. In the connected health service, offering a referral scheme for employees can help to identify potential candidates in exchange for a fair reward (payable only if the candidate is successful).
Many practices struggle with the demands of managing a challenging and lengthy recruitment process. Working with experienced professionals can help to reduce both the administrative and bureaucratic burdens on the practice. Agencies will help with the development of adverts, manage the advertising of roles and conduct initial screening tests to ensure that you only see candidates with relevant skills and experience. In some cases, agencies may already have candidates on their books who could fit your criteria. This support comes at a cost, but many practices find this preferable to taking on the process of recruitment themselves.
Working with experienced professionals can help to reduce both the administrative and bureaucratic burdens on the practice.
Recruiting a new member of staff is a time-consuming and challenging process that can test individuals and organisations alike. By effectively planning, and following these simple guidelines, you'll be well on your way to finding the right employee for the right role first time.
In the next instalment in our series we explore the shortlisting and interview processes.
Don't forget to follow us on Twitter, or connect with us on LinkedIn!