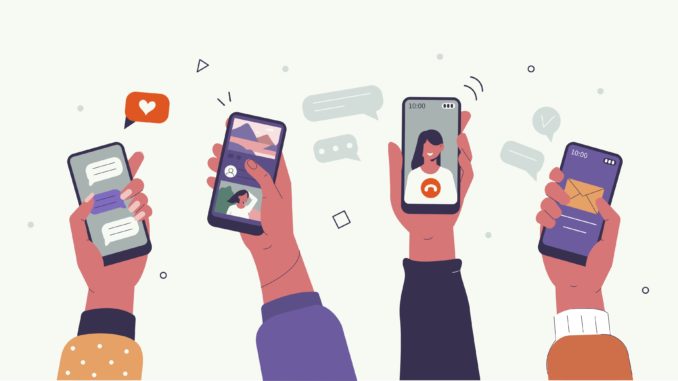 You may think that TikTok is just another social media platform for teenagers to waste their time on – but it is a brilliant way to communicate important messages to younger people, writes Catherine Lawler, the PMA's social media manager.
As a 40-something social media manager I was well aware of the growth of TikTok but somewhat reluctant to get involved – after all, I had my hands full with Facebook, Twitter, LinkedIn and Instagram. However, following reports that TikTok was the world's most downloaded app in 2020, it was time to face my fears and see what all the fuss was about.With more than 800m monthly users worldwide, there is no denying the rising influence of TikTok.
Because most young people consume news on social media the NHS is currently using its TikTok account to highlight the importance of vaccines in short, edgy videos that are always less than a minute long. Most videos average around just 15-25 seconds, so it is paramount toconvey your message quite succinctly. Well-known GPs Amir Khan and Nighat Arif are communicating similar messages to their thousands of young followers, along with short video clips about organ donation, information about periods and details about the HPV vaccine. Other medical professionals are utilising TikTok to educate teens about their bodies, sex, contraception and STDs.
TikTok is an opportunity for high-profile individuals and companies to use their platforms to provide evidence-based health information and also counteract disinformation, which is often prolific in the world of social media. Nearly 50% of TikTok users are between the ages of 16-24, so the PMA was keen to reach out to this audience of Gen Z and young millennials who were looking for a job, to raise awareness of the Kickstart Scheme.
The scheme provides the opportunity for those young people – on universal credit – to start on a career pathway with the NHS working within general practice, dental practices, and the health and social care sector in non-clinical roles. Having been appointed as a gateway provider by the DWP for this initiative, the PMA has helped place hundreds of young peopleinto a variety of roles across the UK – from admin assistant in a GP surgery to dental receptionist or clinical coder.
Traditional content on other social media platforms doesn't work on TikTok so, if it doesn't immediately grab attention, people are going to swipe past fairly quickly. I persuaded some of the younger members of our team to record a 30-second video talking about the merits ofthe Kickstart Scheme. The video was then uploaded to TikTok with funky graphics andrelevant hashtags and went on to have hundreds of views.
Downloading TikTok and creating a business account is free, and it is relatively easy to set up. It is still a new and young platform – but it is growing at a phenomenal rate. While much of it continues to publish quirky dance videos, or entertaining clips of dogs and cats, there is plenty of room to communicate more thoughtful messages in a fun, yet informative, way.
You can follow the PMA on TikTok here vm.tiktok.com/ZMR57tbLF/