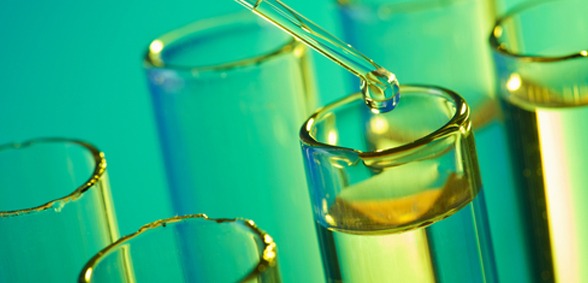 Healthcare premises are the last places you'd expect to catch a potentially fatal disease. Andy Smith, national business development manager at Clearwater Technology, explains how legionella outbreaks can be avoided
Typically, patients don't expect to contract a potential fatal illness during a trip to the GP. In the case of legionella, which might be impossible to detect in the water supply, every healthcare facility is responsible for ensuring the risk is controlled. This is especially critical considering immunosuppressed patients young and old are the most likely to contract legionnaires. Effective control schemes with frequent monitoring must be put into place.
Legionella bacteria become active when water is between 20c and 60c in temperature, therefore a temperature control regime is often the primary control measure for legionella bacteria. In these instances, monitoring and record keeping is a major element of managing the risk and providing evidence of risk management. Diligent record keeping is also critical to monitor the effectiveness of the control regime.
Managing the risk
With limited budgets and resources, it's a challenge for healthcare organisations to keep track of water temperatures while maintaining a consistent log that can prove the legionella risk is being well managed. It must also be proven that a full control scheme is in place with regular risk assessments being conducted.
GPs and practice managers must therefore look to water treatment providers to assist with the creation and implementation of control schemes that include the monitoring and regular logging of water temperatures on-site. The water treatment provider may also carry out all necessary risk assessments and provide transparent, easy-to-access reporting including GPS and time stamps with a fully documented trail, ensuring that – should the HSE investigate the site – those responsible for the facility's health and safety will have the peace of mind that all the required evidence of risk management can be provided.
Secondary disinfection
A further step in controlling the risk is introducing secondary disinfection measures. Secondary disinfection is the process of preventing the growth of pathogens throughout the entire water system by maintaining a consistent quality in the microbiological makeup of the water. Continuous secondary disinfection solutions can include chlorine dioxide (ClO2) dosing, ultra-violet (UV) disinfection and other chemical dosing systems and will reduce the cost of operation by minimising the requirement for hyper-chlorination procedures.
A solution that includes inline monitoring, remote control systems and alarms will go further in helping to manage the risk and strengthen the water safety plan.
Secondary disinfection systems can be installed and maintained by some water treatment providers. These solutions can be applied to various systems in different ways, therefore healthcare organisations should enlist providers with extensive expertise in the healthcare sector – with a clear awareness of the challenges and legislation specific to healthcare facilities.
The chosen water treatment provider must be able to tailor its services to individual healthcare facilities to ensure that the water treatment solutions are both economical and effective for the size and scale of water systems on each individual site. With these services and measures in place, GP practices can continue their roles in serving the public with the peace of mind that legionella risk is being managed effectively.
Don't forget to follow us on Twitter, or connect with us on LinkedIn!