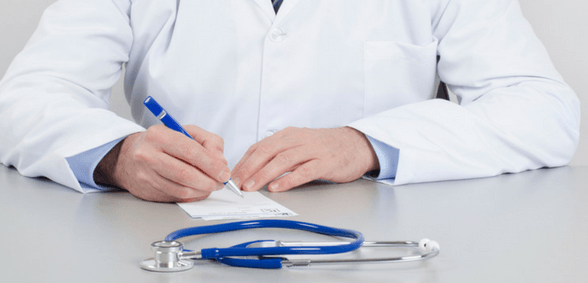 New GP contract agreed on by NHS England, the government and the British Medical Associations's (BMA) General Practitioners Committee
A new GP contract – agreed on by NHS England, the government and the BMA's General Practitioners Committee – will take effect from April 1, 2018.
It includes an investment of £256.3m going into the contract for 2018/19 – a 3.4% increase overall – which includes £60m to be paid to GP practices to help cover the increased costs of indemnity inflation from 2017/18.
The BMA has said that there will also be an initial one per cent increase in pay and three per cent uplift to expenses – this ahead of any future announcement on pay by the DDRB (Review Body on Doctors' and Dentists' Remuneration).
The contract also promises increases to reimbursements for locum cover that is the result of staff sickness and parental leave, as well as an important inflationary uplift to vaccination and immunisation payments which have not increased substantially for some time.
In line with the changes announced [March 20], all GPs in England will use digital tools to help patients get quicker and easier access to family doctors and specialists.
Actions agreed include:
Complete the rollout of the Electronic Prescription Service which aims to make it quicker and easier for patients to get their medicines by allowing prescriptions to be sent direct to the pharmacist – saving GP appointments, time and making it more convenient for patients.
A further £10m will be invested in practices to support full implementation of the e-Referral Service to make this available at every GP practice by October this year. This allows GPs and patients to identify the hospitals with the shortest waiting lists and speeds up the process of booking the first consultant appointment for both GP and hospital.
Widen piloting of NHS 111 directly booking GP appointments at practices that want to participate.
By the autumn of this year, the NHS announcement says that all parts of the country will offer evening and weekend GP appointments with local practices working together to ensure this is available in each area.
The contract agreement also makes clear that practices must not advertise private GP services where that service should be provided free of charge on the NHS.
The new contract builds on the General Practice Forward View to improve patient care and access, and invest in new ways of providing primary care.
Sector reactions and comments
Simon Stevens, chief executive of NHS England, said: "The 2018/19 contract is a further concrete step in investing in and strengthening general practice, which is at the heart of our modern NHS."
Dr. Arvind Madan, NHS England director of primary care, said: "This new contract is positive news for patients and GPs, especially the focus on digital solutions. This will help GPs focus their time and resources on the areas that matter most to their patients."
BMA GPs committee chair Richard Vautrey said: "For too long, GP pay has been in decline, despite working harder than ever to deliver more appointments in an increasingly under-pressure NHS.
"From the outset of these negotiations we have been resolute that we would not accept a one per cent uplift for pay and expenses, but made it clear that after a decade of pay cuts, it is time GPs and their staff received a proper pay increase.
"We have therefore provided strong evidence to the DDRB that doctors should be given an uplift of RPI plus two per cent, to bring us in line with the wider economy and we expect the government to fund any DDRB recommendation.
He added: "While this agreement alone will not resolve many of the issues facing general practice today, it builds on our progress from the last two years and provides stability to practices at a time when there is little else stable for our profession."
Dr Vautrey added that his committee was continuing to work with the Department of Health and Social Care on plans to introduce a state-backed indemnity scheme for GPs from next April, as well as the launch of a review into GP premises beginning as early as this summer.
He said that further collaboration would also take place towards developing the use of social prescribing and establishing local pilot schemes as part of the electronic prescription service roll-out.
He said: "While these changes are a further step in the right direction, and build on the important improvements last year, what is urgently needed is for the Government to continue to work with the BMA to provide general practice with the proper funding and support it needs to guarantee the future of the profession and ensure safe and high-quality care to patients."
Speaking about the contract, NHS England chief executive Simon Stevens said that the agreement represented 'a further concrete step in investing in and strengthening general practice'.
Professor Helen Stokes-Lampard, chair of the Royal College of GPs, said: "Overall this is a positive contract for GPs and we thank our colleagues at the General Practitioners Committee of the BMA for their negotiations on our behalf. The increased funding to support GPs and practices to cover increasing medical indemnity costs is particularly encouraging."
Don't forget to follow us on Twitter, or connect with us on LinkedIn!