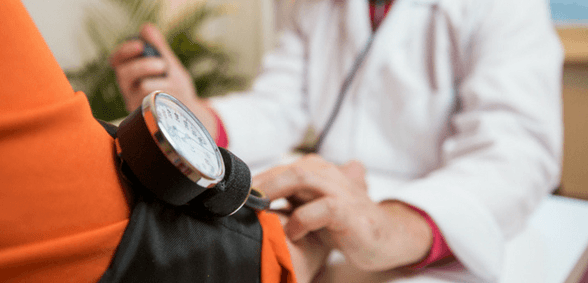 Let's set the scene; GPs and practice staff across the UK are struggling with increasingly burdensome workloads and there are fewer resources to support healthcare for more patients with more complex needs. Is a 10-minute appointment sufficient? Dr Graham Easton, GP, medical journalist and author of The Appointment, makes a strong case for longer patient-GP interaction
'Burnout' is a buzz word; recruitment and retention weigh heavily on the future of general practice and questions have been raised over whether doctors are practising at a level that can be considered safe for patients. For Dr Graham Easton, GP and medical journalist, this is the tip of the iceberg; he recognises that it's not simply the number of consultations that practices are now managing on a daily basis…it's the content that's also posing risks. Patients presenting with more complex, chronic conditions, he says, often require much longer than the standard 10-minute appointment.
 Evidence on the 10-minute consultation, from the RCGP,
can be found here.
(Dr Easton suggests pages 26 to 28.) 
The Appointment
The Appointment: what your doctor really thinks during your ten-minute consultation, written by Dr Easton, gives a 'doctor's-eye' view of a busy morning surgery on the frontline of an NHS in crisis – something that will be familiar to most readers. While revealing the pressures of modern-day, frontline general practice, it also uncovers the complex detective work and decision-making, the delicate doctor-patient interactions and intrusive box-ticking which constitute each moment of a 'standard', 10-minute GP appointment slot.
Each chapter is one of eighteen 'appointments', tackling everything from headaches, angry patients and severe depression to health checks, breaking bad news and a seriously sick child.
"We hear a lot about the pressure hospital doctors are under, but 90% of doctor/patient contacts are in the GP's surgery," Dr Easton explains. "General practice really is the backbone of the entire system and, unfortunately, it's the piece of the NHS puzzle most at risk. I think NHS chief executive Simon Stevens summed it up perfectly when he said, 'If general practice fails, the whole NHS fails'.
"I am passionate about general practice and I want to show people why it's under threat and why that matters. GPs are used to being busy, but right now the workload is taking its toll. In fact, I have had to take time out of practice with symptoms of burnout."
A brief synopsis
Despite the modern trend towards empowering patients, and giving them more choice, the nuts and bolts of medical practice largely remain a mystery – a closed box. In fact, the more health information is available on the internet, the more patients can feel swamped and confused. The Appointment offers an intimate and honest account of how a typical GP tries to make sense of a patient's health problems and manage them during an all-too-brief appointment in an overstretched health system.
GP workload has increased by at least 16% in the last seven years. An unmanageable and unsafe workload is one of the key reasons why practices are struggling to recruit new GPs and many older doctors are leaving general practice or suffering burnout. Taking the reader through a typical morning surgery, The Appointment lets the reader, for the first time, get inside the mind of the person sitting in front of them – from the professional science and art of making a diagnosis to the personal emotional toll of not having enough time to care safely.
The Appointment: what your doctor really thinks during your ten-minute consultation is published in paperback by Robinson, an imprint of Little, Brown.
Further reading: Fifteen minutes with the patient, please
About the author
 Dr Graham Easton is a practising GP, Fellow of the Royal College of General Practitioners, and former programme director for GP Specialty Training at Imperial College London. Graham is also an experienced medical journalist – he has presented a wide range of radio programmes – including Case Notes on BBC Radio 4 and Health Check for BBC World Service – and was an editor at the British Medical Journal for four years. He has co-edited the prize-winning textbook General Practice at a Glance and How to Pass the CSA exam for trainee GPs. He trained in medicine at the Royal London Hospital and then on the Oxford Region GP Training scheme. 
Don't forget to follow us on Twitter, or connect with us on LinkedIn!