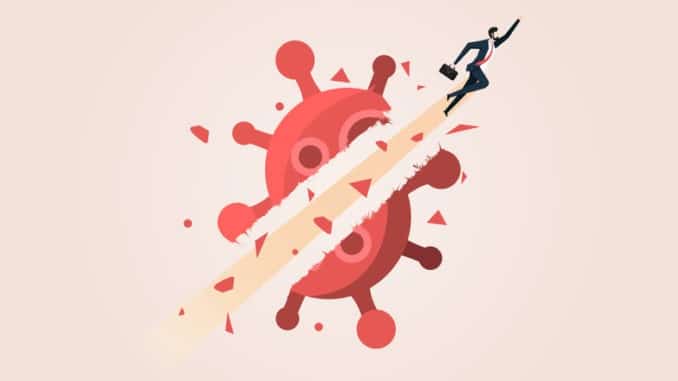 With COVID-19 likely to continue to disrupt our lives for a long time, organisations are looking for leaders who excel in the technical, strategic and interpersonal skills needed to guide their teams through the current crisis
CREDIT: This is an edited version of an article that originally appeared on Robert Half
The need to be agile
During turbulent times meaningful change can occur only if people are able to share ideas and resources. Many organisations are discovering the value of cross-functional, agile teams that focus on delivering the best outcomes.
Working from home, in particular, has demonstrated the value of getting ahead of technical issues before they occur – issues such as poor connectivity, data security issues, and/or unstable video conferencing tools. Leaders must also be well-versed in the emerging cyber-threats associated with working from home, and how employees can help to mitigate them through the appropriate sharing and handling of sensitive information.
An effective leader also understands that technology is simply an enabler and that new ways of working require a change to workplace culture. Leaders will need to be open to learning new approaches to where, how and when people work, collaborate and interact, and be ready to communicate, and foster best practice across their businesses to ensure staff remain engaged and productive, and feel valued.
Communication and empathy are key to building resilience
As organisations adapt to an ever-changing environment, leaders will need to be able to lead with empathy, and communicate a clear vision through what will be a period of heightened anxiety for many employees. In a time of quarantines, and social distancing, employees are likely to crave a sense of connection, often while also balancing work pressures with family responsibilities.
Leaders will need to be flexible and creative in their approach to managing a workforce of both on-site and remote employees – many of whom are expected to continue working remotely on at least a part-time basis for the foreseeable future. They will need to ensure that remote employees and their managers get the tools, processes and guidance they need to do their jobs effectively.
Leaders must show they can succeed in helping employees stay engaged and connected, as this will have a significant impact on loyalty and retention. This will involve seeking direct feedback from remote employees in order to understand the pressures and limitations they are facing each day, perhaps via surveys or one-to-one video calls. Some questions a good leader might ask include:
Which aspects of remote working are most enjoyable and productive? Which are the most draining?
What has communication been like with managers and team leaders?
What do you think would help you or the team to improve daily communication?
Which skills do you think would be most valuable to learn to enable you to work more effectively?
Gathering feedback from all areas of the organisation, and from all types of employees, is key to giving employees a sense of belonging and ownership. Furthermore, it ensures they feel supported as they transition into what, until recently, were unfamiliar ways of working.