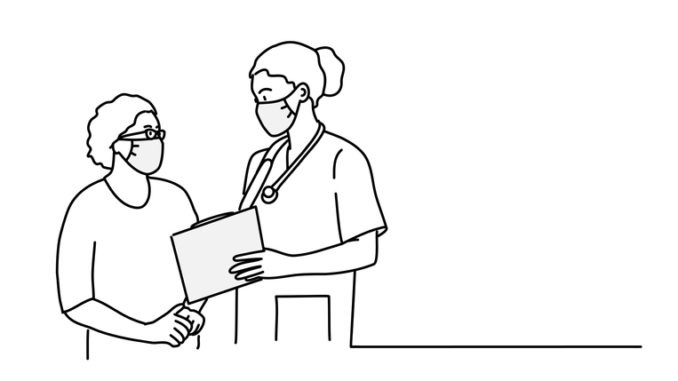 This is a two-year programme of support, available to all newly qualified GPs and nurses working substantively in general practice, with an explicit focus on working within and across a primary care network (PCN). Integrated care systems (ICSs) should encourage all eligible clinicians to sign up, and aim for as close to 100% coverage as possible
The programme offers support with PCN portfolio working and learning and development post-registration, supporting nurses and GPs to take up substantive roles, understand the context they are working in and become embedded in the PCN, as well as increase and maintain high levels of participation in the primary care workforce.
Participants could receive funded mentorship and funded CPD opportunities of one session per week (pro rata), and rotational placements within or across PCNs to develop experience and support transition into the workforce.
The General Practice Fellowship programme guidance outlines the programme which all ICSs are expected to continue delivery of in 2021/22.
Who is it for?
The fellowship is an entitlement for all newly qualified GPs and nurses working/about to work in substantive roles in general practice. Every newly qualified GP coming out of training will have a guaranteed opportunity to benefit from the scheme. The fellowship offer is for substantive GPs and nurses working to provide primary medical services; they may be employed by a practice, across a PCN, cluster of PCNs or another body. The scheme is open to those who work LTFT, with time and funding calculated on a pro rata basis.
What do fellows receive?
Fellows benefit from support and networking, PCN portfolio working, and structured learning opportunities.
Delivery
The offer is a set national construct, with the opportunity for systems to agree how each of the components is delivered locally. ICSs and PCNs should commission learning provision from their local training hub and/or other providers according to an agreed specification. They may also choose to work in partnership with federations, at scale providers and other partners, reflecting local circumstances, while ensuring they are delivering a single offer for all fellows in the system or place. The approach has been trialled in two 'proof of concept' systems – Bedfordshire, Luton and Milton Keynes ,and Humber Coast and Vale, with learning from them available online.
Funding
This programme is nationally funded, with allocations made on a quarterly basis to systems. The first tranche of funding is calculated on a weighted capitation basis, released at end Q1, with subsequent payments calculated based on levels of delivery.
Funding covers:
a) reimbursement of up to one session per week plus on-costs to the employer (pro rata);
b) provision of learning;
c) a smaller amount for programme delivery and oversight.
There is sufficient funding available for all newly qualified GPs and nurses to benefit from the scheme. Unused funding will not be available for other purposes:
a separate Supporting Mentors Scheme is available to fund the GP mentorship aspect of this Fellowship initiative going forward;
subject to annual budget setting processes, national funding has been profiled for this programme through to 2023/24. A decision will be made in 2023 about whether national funding will continue after 2023/24.