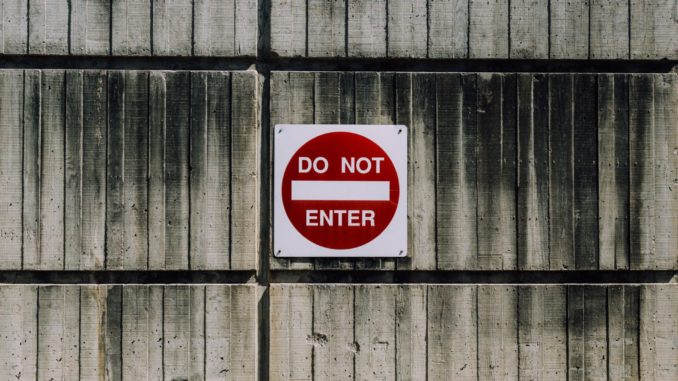 In the second part of our new series Practice Business continues to explore the factors that can contribute to your practice being deemed 'inadequate' – and what you can do to avoid them
The CQC has five dimensions of care on which it judges every practice, assessing how safe, effective, caring, responsive and well-led it is. The details of each dimension of care are comprehensively outlined within the CQC's key lines of enquiry (KLOE).
The CQC describes 'inadequate' services simply as those that are 'performing badly'; it's a broad definition which can lead to confusion about just what 'inadequate' looks like. To help practices, the CQC provides useful guidelines on how to meet its inspection criteria and avoid a negative score.
Using real-life examples provided by the CQC we explore the reasons why your practice may receive an inadequate rating. In the second of our in-depth articles we focus on what the CQC means by 'effective' care.
 Defining 'effective'
The CQC defines an 'effective' practice – i.e. one which is delivering 'effective' care – as one where, '…your care, treatment and support achieves good outcomes, helps you to maintain quality of life and is based on the best available evidence."
Effective care is provided when:
People's needs and choices are assessed, with care, treatment and support delivered in line with current legislation, standards and evidence-based guidance.
Staff have the skills, knowledge and experience to deliver effective care.
People are encouraged to eat and drink well, maintaining a balanced diet.
Staff and teams work well across an organisation to deliver effective care.
People are supported to live healthier lives, have access to services and receive ongoing support.
Individual needs of patients are respected, with premises adapted, decorated and designed to provide a positive environment.
Consent for care is always sought in accordance with legislation.
Practices may receive an inadequate rating for failing to demonstrate compliance with any of the KLOEs; the CQC notes three specific areas where practices commonly experience difficulties:
Patient care doesn't follow up-to-date best practice.
There are no clinical audits, or evaluation of the service.
They deliver poor quality care.
Evidence-based guidance
Patient care should be delivered according to the most up-to-date evidence and guidance.
In one practice deemed to be inadequate the CQC was told that NICE guidelines were used 'occasionally' – but could point to no recent examples. In another, clinical staff assured the CQC that guidelines were shared via email, but there was no record of any such emails being sent. Staff at the practice were also unable to provide examples of where clinical updates had been discussed, as no clinical meetings were held.
In both cases the CQC noted that the issue could result in patients receiving 'variability' in the standards of care – an unacceptable situation. NICE Quality Standards aren't an 'optional extra'; they represent the fundamentals of care and it's up to practices to stay up-to-date with guidance and share it across their surgeries. In order to help, NICE has produced a series of 'shared learning' examples, with over 500 case studies detailing how healthcare providers have successfully implemented guidance.
Clinical audit
Practices should record the impact and outcomes of care provided using a robust clinical audit process. Failing to do so is unacceptable.
In one inspection the CQC noted that a practice had no clinical audit process in place to monitor and improve outcomes for patients. The GP at the practice told inspectors that they audited their own referrals, but no evidence of this could be found, resulting in a negative assessment.
Another practice had no evidence to support the information it collected for QOF. When challenged, the practice lead GP was unclear about QOF results, and was unable to locate a copy of the most recent report.
Every practice has a duty to monitor the quality of care, acting when standards – or outcomes – fall. Clinical audits are also the basis for QOF, where misrepresentation or false claims could result in damaging – and financially costly – investigations.
Effective clinical care
Examples of clinical care failure are some of the most shocking recorded by the CQC. In one example a practice manager claimed that pathology results were all checked and actioned daily; however, when scrutinised, the CQC found that 57 had not been checked in the preceding two days, and 12 of these showed abnormalities. In another surgery only 10% of patients with long-term disabilities had care plans and had physical checks carried out in the previous year.
Immunisations at one practice were far below the CCG and national average but, when the practice was inspected, it was found to be doing nothing to challenge this behaviour; no plans were in place to contact patients, and no learning was taken from continued poor-performance to improve outcomes.
All the above examples demonstrate a clear failure to deliver the fundamental standards of care demanded in the Health and Social Care Act 2008 and the Care Quality Commission (Registration) Regulations 2009. It's a complex and detailed issue on which the CQC has provided significant guidance for practices.
Further learning
For practices looking for additional guidance Nigel Sparrow, the CQC's senior national GP officer, has produced comprehensive and clear information on some of the common reasons for receiving an 'inadequate' rating.
In the next article in the series we will focus on the importance of being a 'caring' organisation, and what you can do to safeguard against an inadequate rating in relation to this dimension.
Don't forget to follow us on Twitter, or connect with us on LinkedIn!