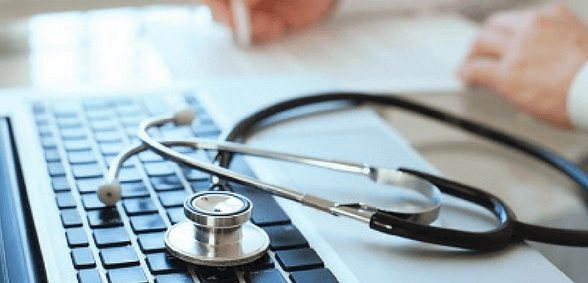 The RCGP's head has spoken out against accusations that GP's 'shunt' mental health patients to the police, in a letter to The Times
Professor Helen Stokes-Lampard, chair of the Royal College of General Practitioners (RCGP), has written to The Times defending GPs against accusations made in a report; Her Majesty's Inspectorate of Constabulary and Fire and Rescue Services previously stated that GPs 'shunt' mental health patients on to the police as 'GP surgeries…tend to close their doors at 5pm'. An abridged version of Stokes-Lampard's letter was published last week; below is the full text.
Sir,
Her Majesty's Inspectorate for Constabulary Fire and Rescue Services really needs to check its facts (GPs dump mental health cases on us, complain police – November 27 2018). GPs and our teams have the greatest respect for our emergency services, and we collaborate with them on a daily basis, but to accuse hardworking family doctors of 'shunting' patients after closing our doors at 5pm is disgraceful, disappointing and demeaning.
Today alone, over one million patients will visit their GP surgery, and dedicated GPs and their teams are working harder than ever to try and keep up with rising patient demand at a time when we also have a severe shortage of family doctors.
We are managing complex conditions in the community – including serious mental health issues – that even a decade ago would have been automatically referred to hospital consultants.
My members routinely report working over 12 hours every day – indeed at my own surgery in Lichfield on Monday, I had over 100 patient contacts – so to say we close our doors at 5pm is completely untrue and unfair.
GP surgery core hours are 8.00-18:30 and all practices in England now offer extended routine services, whether in the evening until 20:00 or at weekends. Outside these hours, GP-led out of hours services will take responsibility for the care of our patients with urgent health needs.
Even when our doors are 'closed', we are still working on referrals, following up test results and all the tasks that were once part of our working day but now have to be done in our own time because we are constantly running to catch up.
Our emergency services are under enormous pressure, but so is general practice,  and we achieve more for our patients by supporting each other and working together, rather than using GPs as an easy target and apportioning inappropriate blame.
Professor Helen Stokes-Lampard, Chair
Royal College of General Practitioners
Don't forget to follow us on Twitter, or connect with us on LinkedIn!