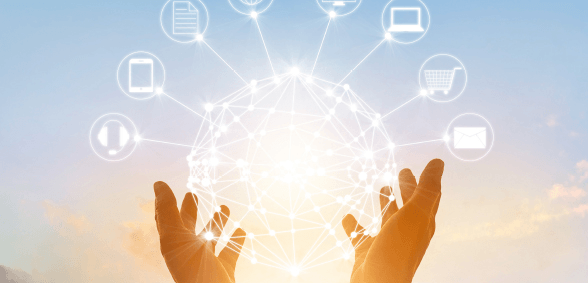 The emphasis on digital technology to transform work practices in primary care is central to the approach used by providers in the West Midlands. Here Marc Schmid, director at Redmoor Health Limited, explains how seven key principles are helping to smoothly guide service delivery in the region
A common cause of frustration for anyone working in the health service is the ad hoc approach taken to delivery of care by digital means because there can be no disputing the need to innovate across health and social care in order to meet the demands facing a modern health service which has to deal with complex health conditions and an ageing population.
A collaborative effort
However, when we talk digital care, the focus often turns to the technology, as if simply rolling out a new tech solution will bring about the change needed. Sadly, the result is far too often obsolete equipment sat in consulting rooms or solutions that place more pressure on clinicians in an already stretched health service.
It is for this reason that, across the West Midlands, in collaboration with the West Midlands Academic Health Science Network, NHS England and external digital experts, we've developed a support programme for primary care based on seven key principles. These principles will create an environment whereby technology can thrive and innovation becomes the norm rather than an exception.
Seven secrets to success
These seven principles will, in turn, create the environment necessary for our network of 'digital practices' to thrive. The principles are based on seven 'Cs' –  competence, capability, capacity, confidence, creativity, communication and continuity.
Competence – this relates to any practitioner, manager, patient, carer or citizen's ability to use or implement a range of modes of delivery of Technology Enabled Care Services (TECS). Without the skills required to use the technology – in either the clinician or the patient – confusion will reign and the take-up will be poor. Anyone unfamiliar with technology will be automatically suspicious so it is important to allay any fears through upskilling and supporting learning in practice of clinicians and managers throughout the process.
Capability – here the practitioner, manager and patient/carer/citizen – is actually able (having the time, skills, protocols) to adopt best practice in use of range of modes of delivery of TECS for agreed purpose and feeding in information/acting on advice and information in daily professional/everyday life. It's for this reason we spent a great deal of time working with colleagues in information governance (IG) when using Skype. We needed to ensure anyone using it not only understood the technical aspects but also the IG process.
Capacity – this is crucial when it comes to working in primary care. We are all under pressure and sometimes it can feel like fire-fighting prevents any thinking and planning time. This is really important, though, and we have really good evidence that suggests freeing-up time to spend on innovation can have a significant impact on things like patient uptake of online services or levels of patient engagement with social media. There must be protected and prioritised time for initiating and participating in remote delivery of care and it should be regarded as a key part of a person's role. There also needs to be support at a strategic level so that the necessary infrastructure is in place to allow staff to use TECS.
Confidence – this relates to practitioners and managers who need to be confident that the organisational infrastructure is in place in line with a code of practice which includes the reliability and validity of equipment and its outputs. From the patient/carer/citizen perspective, they need to be confident that usage of TECS is an integral part of clinical best practice, as agreed with their clinician, and that their responsible practitioner will access and act on TECS messages or interchanges. This is really important in terms of trust between the clinician and patient; the use of technology must never be seen as a cheaper, short cut treatment.
Creativity – where we have been using TECS across primary care in the West Midlands the level of creativity amongst both staff and patients, when it comes to technology, never fails to surprise us. Once the right environment is in place the energy and creativity thrives. We've seen ideas come from patient participation groups to adopt technology to increase online access for patients and practices adopting creative visual methods of engaging patients. These include publishing practice data, creating self-care videos and undertaking online discussions. The creativity is there – it just needs unlocking.
Communication – the sharing and dissemination of digital health learning is essential if it is to be fully-embedded. We have developed a learning website and e-bulletin where we share all our documents and have been running action learning sets across the Midlands for clinicians. This is really important. There is no point sitting on some great practice – we are all in the same situation so it is best to work together and share what has worked well and what has not worked so well.
Finally, continuity – this isn't a quick fix. We need to be in this for the long haul. Sharing of knowledge and skills is really important – not just at a senior level but on the frontline. We all need access to the same electronic patient record whichever practitioners are delivering healthcare to a particular patient but digital delivery also includes technology-enabled remote care options within the patient community.
A technological journey
We've run training with patients with long term conditions and will be developing further training and support across the voluntary sector to embed those skills across the long-term condition networks. We've also been working closely with medical students from Keele University involving them directly with our TECS programme. Their knowledge and experience will be invaluable when they then start their careers in primary care.
Our journey to create widescale adoption of technology enabled care services, like many others, has been ongoing for several years now and each year we adapt it to changing circumstances. By developing our network of digital practices across the Midlands, underpinned by a digital accreditation that respects and recognises practices and patient groups for investing their time and energy, we believe the region will become a rich environment for the tech sector to invest their time and ideas for delivery of care and, at the same time, help address some of the health challenges we face.
Don't forget to follow us on Twitter, or connect with us on LinkedIn!