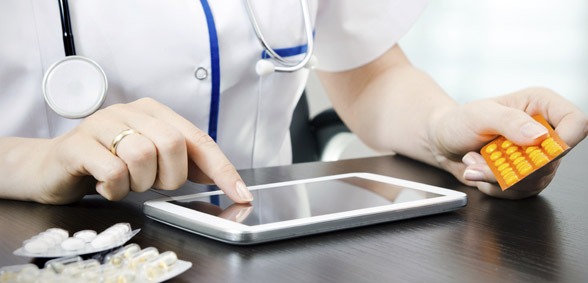 Credit: This story was first seen on Digital Health
NHS staff working in GP practices in parts of England have been told to keep their systems switched off until patches against the 'WanaDecrypter' ransomware can be applied, Digital Health reports.
Despite many NHS staff working over the weekend to update and protect systems by applying patches, primary care services looked set to be severely disrupted as GP practices return to work.
On Monday morning, NHS Digital sent to all GP practices a 'guidance note' that included available patches and a 'guide to patching'.
In the north east primary care organisations were advised to put contingency plans into action, and advised they will not have access to GP IT systems on the NHS N3 Network until this evening.
The advisory from the commissioning support unit (CSU) told staff they will not have access to clinical systems; to stack all referrals; "only request urgent diagnostics as these will have to be done manually".  Similarly, electronic appointments will not be available.
"Primary care organisations across the North East will not have access to IT systems tomorrow (Monday 15 May 2017) and we are working hard to restore these throughout the day.    If you've not already done so please activate your business continuity plans immediately."
Primary care staff were advised to switch on their computers but not log-in and not to try and apply patches themselves.  By Sunday night one-third of the 390 practices in the north east had received patches.
A spokeswoman from Midlands and Lancashire CSU told Digital Health that GPs were being advised to shut down their computers if they see ransomware, and label it as quarantined, and not to use it until a roving IT help team has looked at it.
Practices are also being told to tell IT help teams which are the business critical systems.