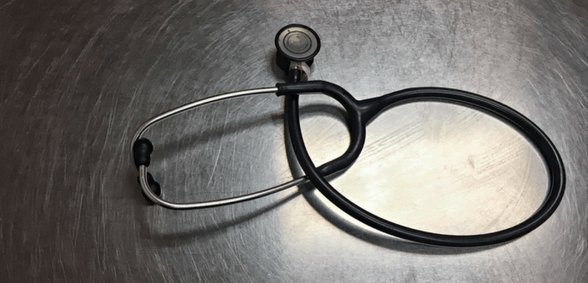 It has been reported that well over a third of GPs are planning to quit direct patient care within the next five years; the BMA has commented on this news
The Ninth National GP Worklife Survey, published yesterday by the University of Manchester, shows that the number of GPs saying that they are likely to stop working in direct patient care within five years rose from 35% in 2015 to 39% in 2017.
After surveying both a random sample of GPs and the respondents of the 2015 survey, the results prove that more and more of them are planning to step down from their current roles. Age also made a difference to this; 62% (up from 61%) of over 50s plan to leave direct patient care in the next five years, whereas just 13% of GPs younger than 50 said that there was a 'high' or 'considerable' chance of them leaving.
For many, the issue lies in long working hours, with 20% of GPs stating that they work more than 60 hours a week. Nine in 10 of them reported that the issue was down to pressure from unmanageable workloads.
Dr Richard Vautrey, BMA GP committee chair, responded to this news:
"While these figures are concerning, they are certainly not surprising, and provide yet further evidence of the scale of the acute workforce crisis in general practice.
"In the face of rising patient demand and increasing administrative burden, GP workload has reached a point where doctors feel they cannot provide safe, high-quality care.
"As noted in this report, doctors feel they can no longer 'do the job justice'. Most will have dedicated decades of their lives to training and them practising, so it is unsurprising that many wish to leave when they are physically unable to do it to the high standards they set for themselves.
"It is imperative that practices must be able to set safe working limits both to ensure the best outcomes for their patients and to protect GPs' own physical and mental health. The stress and pressure that excessive workloads and oppressive regulation are having on GPs is clear, with more than 1,000 doctors needing help from the NHS's own GP Health Service in its first year of operation.
"As more GPs decide to leave the profession it will be patients who suffer. We know that they face unacceptably long waits for appointments, and this will only get worse as the number of GPs practising in surgeries across the country falls. Just last week we learned that more than a million patients have been forced to move practices due to their own closing or merging in the last five years.
"Earlier this month we read with dismay that the number of full-time equivalent GPs working in England was continuing to plummet despite the government's pledge to recruit 5,000 more by 2020. Although the number of training places has increased, this is not enough to address the dire recruitment and retainment crisis.
"This report underlines the urgent need for the government to invest properly in general practice, making it an enticing career prospect once again."
Don't forget to follow us on Twitter, or connect with us on LinkedIn!